Basket Hostess Gift Ideas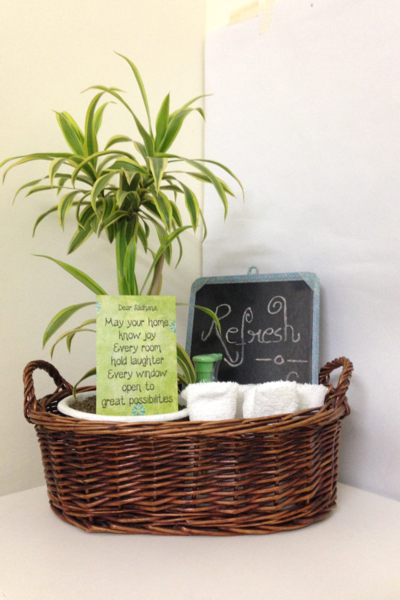 In the Designer's Words: "Gift baskets give you a chance to get creative, breaking away from the usual store bought items. As much as we might love an expensive bottle of wine or a set of fancy glassware- a set of thoughtful items have a charm of their own. Following are three convenient yet stylish personalized gift baskets with individual tag messages. According to me a pretty looking gift is as important as a useful gift, so keep the creative juices flowing while packaging them. Have you received any thoughtful/ creative gift baskets? Do share."
One of the best way to give DIY hostess gifts is to give something that the hostess will actually use. While charming cards and bottles of wine come with their own sentimental charm, oftentimes something that is practical is much preferred. Giving the best hostess gifts means knowing your hostesses. That is why the Hostess Gift Basket comes with plenty of options, allowing you to personalize the gift and ensure that you are giving your hostess something to truly treasure.

Your Recently Viewed Projects