15 Free Sewing Machine Cover Patterns
Learn how to make a sewing machine cover with these free tutorials.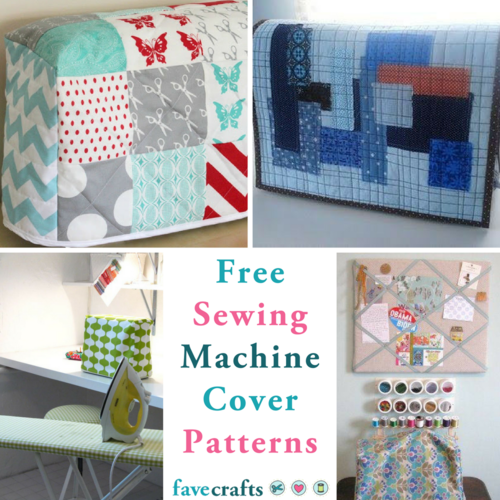 Discover free sewing machine cover patterns to protect your sewing machine from dust and to keep it running smoothly! 

The covers that come with most sewing machines are not the most visually-pleasing, so make your own with fabric to match your personal style. These are the best free sewing patterns for creating your own cover.

If you've ever wondered how to make a sewing machine cover, the step-by-step tutorials included below will walk you through the process. No matter whether you're looking for a subtle cover or something that really stands out, you'll love exploring the variety of patterns below.

These free patterns will work with machines like your BERNINA, Brother machine, Singer, Janome, and more. Some of these sewing machine covers have holes for handles to help protect the outside while you transport them. Other covers are simply for decoration to keep your craft room classy. Choose a beautiful vintage pattern or perhaps a more modern design. Get inspired with the beautiful ideas in this collection!

If you love free crafts like these, you can get them delivered straight to your inbox every day! 

Sign up for our newsletter, Quick and Crafty
 
Free Sewing Machine Cover Patterns
Sewing Machine Cover How-To
Benita at Chez Larsson features a brilliant step-by-step how-to with close-up pictures. This is a great sewing machine cover for beginners.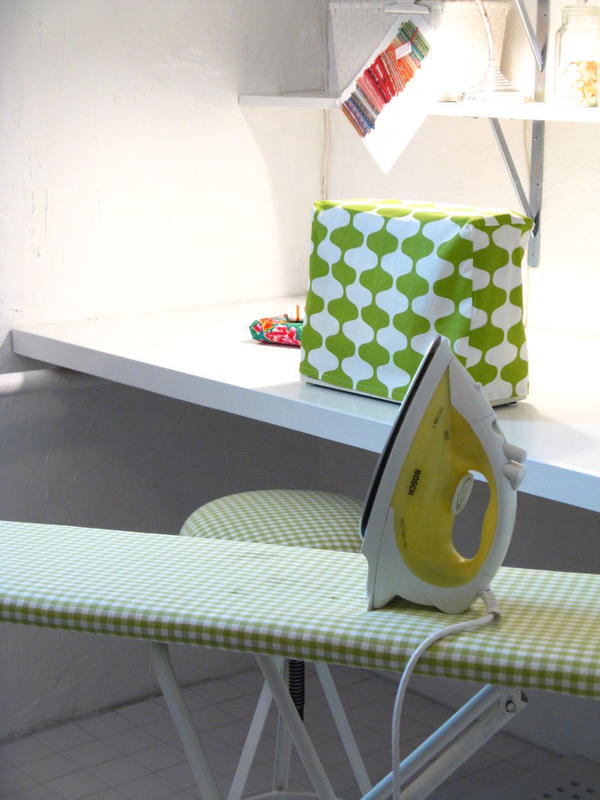 Audrie's Scrappy Patchwork Sewing Machine Cover Tutorial
Sew Inspired shares an adorable patchwork sewing machine cover. This is a great low-pressure quilting tutorial because it's made from scraps! It's also simply a flat rectangle tied with ribbons, making it a very easy project to complete.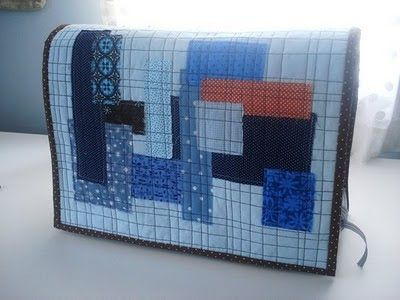 How to Make a Fabric Sewing Machine Cover
Protect your sewing machine in style with this simply classic sewing machine cover. This is a great tutorial that will teach you how to make your own sewing machine cover that will keep your machine clean and in good working order.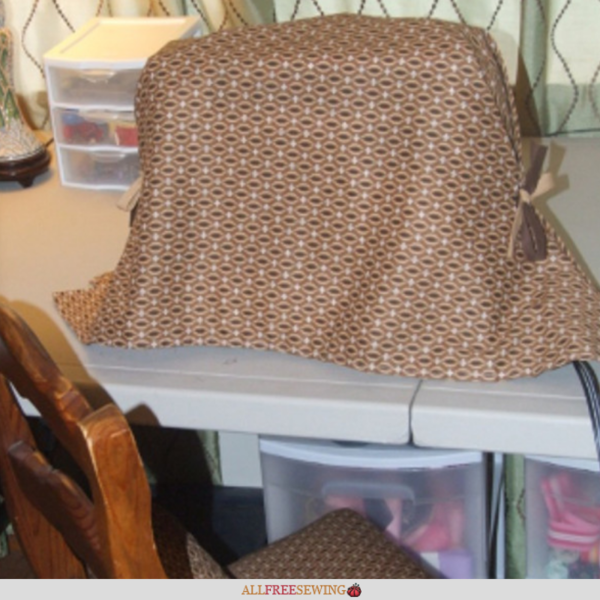 Knit Sewing Machine Cover
Surprise! As an alternative to all these sewn covers, Knitting Minnesota shares a pattern for knitting a sewing machine cover. If you're a jack of all tries, give this knitting pattern a try. You could also send this pattern to a knitter friend and ask them to make it for you---even better!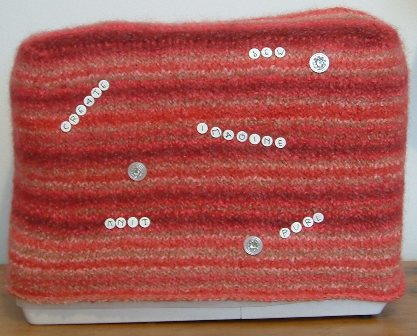 How to Make a DIY Sewing Machine Cover
This easy to sew sewing machine cover pattern uses cotton fabric and flexible foam stabilizer to make a cover that is as beautiful as it is functional.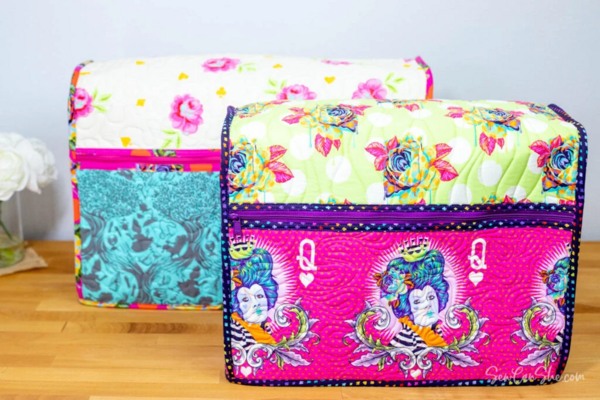 Quilt Squares Sewing Machine Cover
Got a charm pack left over from a shopping trip? We've all fallen in love with fabric and bought it without knowing exactly what we'd do with it! This tutorial is perfect for using up that darling charm pack.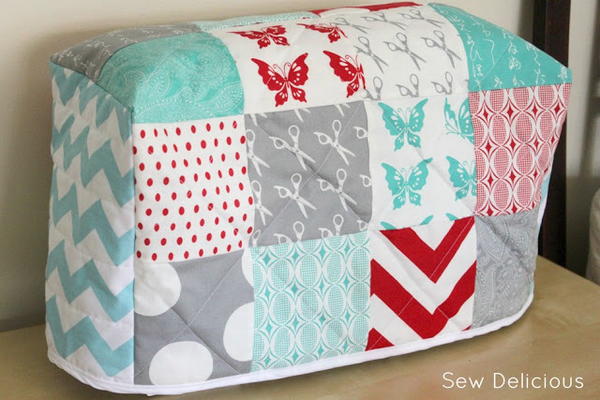 Grandma's Sewing Machine Slip Cover
This elegant sewing machine cover features shimmering pearlescent fabric and lace for a vintage look. This elegant cover is reminiscent of saris and other elegant textiles from the East. 
Multi-Purpose Sewing Machine Cover Tutorial
Create a protective cover that also helps keep you organized while you sew! A sewn-on button allows you to hang your sewing scissors nearby for easy access and so they don't get lost. This is a great tutorial that's basically a mini quilt turned sewing cover!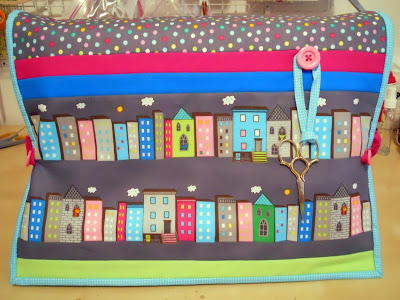 Insanely Easy Sewing Machine Cover Pattern
This is a super easy sewing machine cover with ties at the sides to secure it. You can sew this project flat, and it will look so lovely when completed!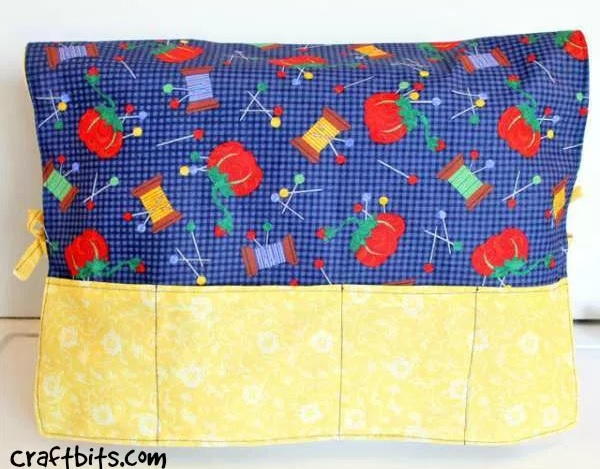 I Heart Sewing DIY Sewing Machine Cover
The adorable eyelet lace heart applique on this sewing machine cover gives this sewing machine cover the perfect girly embellishment. Lace and plaid is a stunning combination.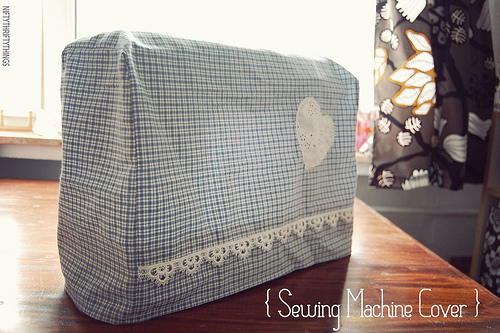 Double-Duty Sewing Machine Cozy
This sewing machine cover is reverseable! Choose two complementary fabrics and change up which side displays on any given day!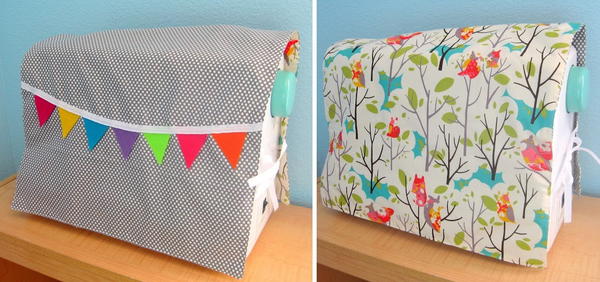 Simple DIY Sewing Machine Cover
This simple cover is one of the easiest you could make! Keep it simple and sew a super easy machine cover when you folow this tutorial.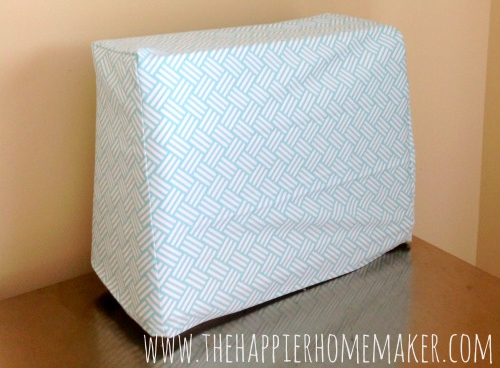 How to Quilt a Sewing Machine Cover
If you're looking for a new quilting project, consider learning how to quilt your own machine cover. This beautiful project features flying geese and quilt squares, along with gorgeous stitchwork.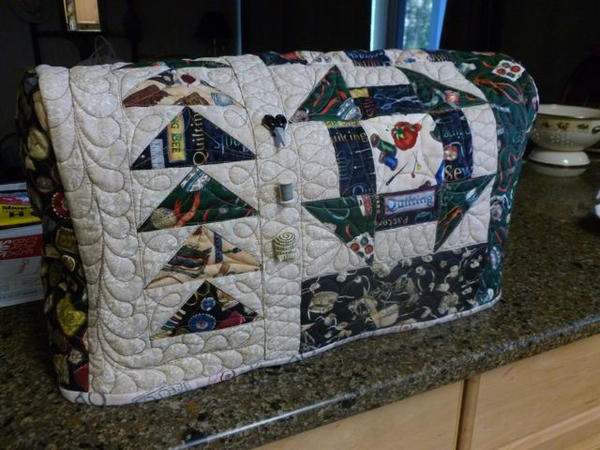 Up Next:
56 Easy No Sew Projects for Beginners

Do you prefer sewing machine covers that tie with a ribbon leaving the sides exposed, or covers that fit over the entire machine like a little dome?
Your Recently Viewed Projects