Fabric Advent Calendar
Use coordinating fabrics to create a simple, hanging advent calendar. You can fill your advent calendar with little treats or strips of paper with Christmasy activities like designer Amy Thompson.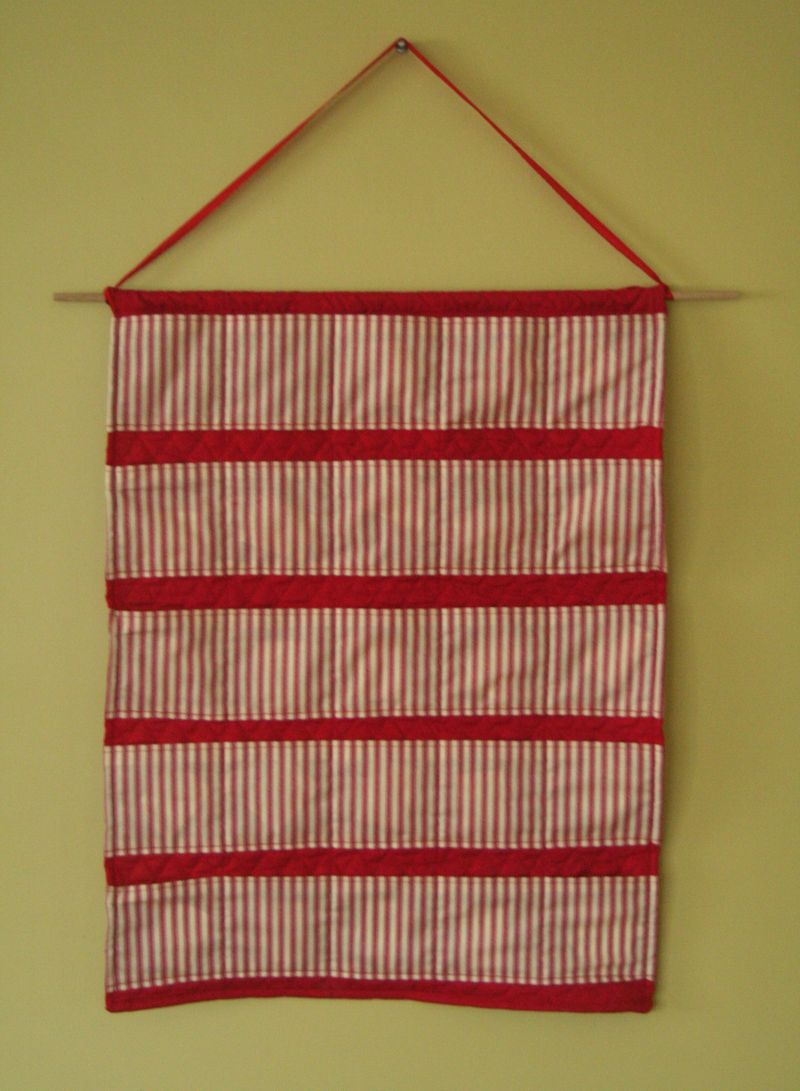 Materials:
2 coordinating fabrics
rotary cutter and cutting board
pins
sewing machine and thread
wood dowel

Instructions:
I've been wanting a nice, fabric advent calendar that we could use year after year, but I had trouble thinking of something that wasn't too elaborate and involved. I'm all about streamlined, easy projects. Instant gratification or I'm out!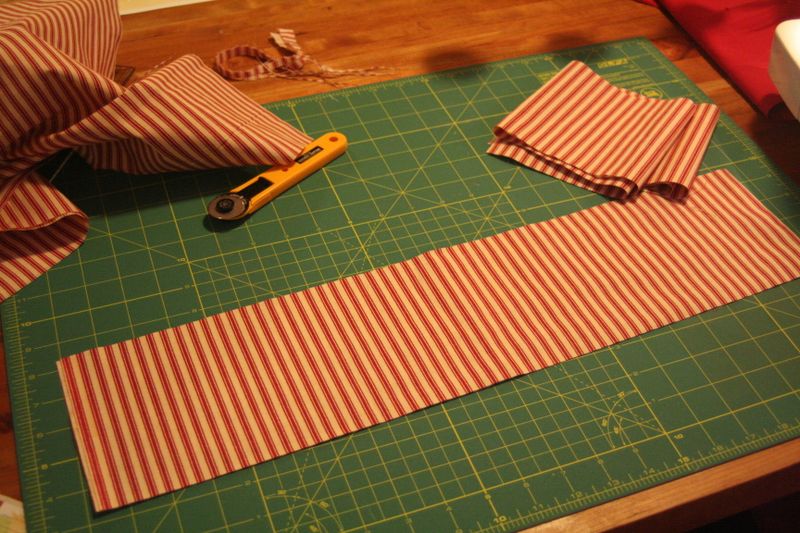 When looking through my stacks of fabric, the idea for this calendar just sort of materialized. It was SO simple! I just cut out a piece of this red, quilted fabric using my cutting board as a guide. Then, since it was 25 inches tall, I cut out five 5" lengths of this striped material, knowing that once the seams were in there would be space between them.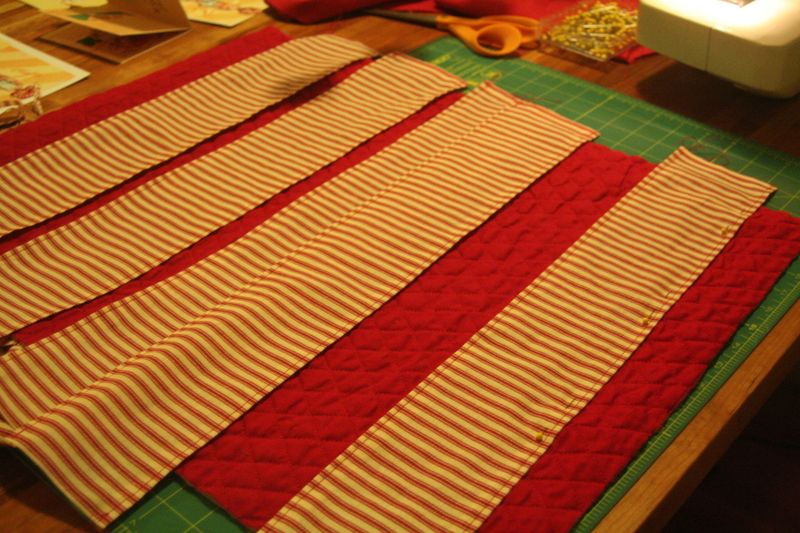 I gave the striped fabric a double seams (I don't what it's really called, I just mean I folded it over twice so there weren't any stray straggly threads) on the top, since these would be the tops of the pockets and I wanted them to be neat and clean.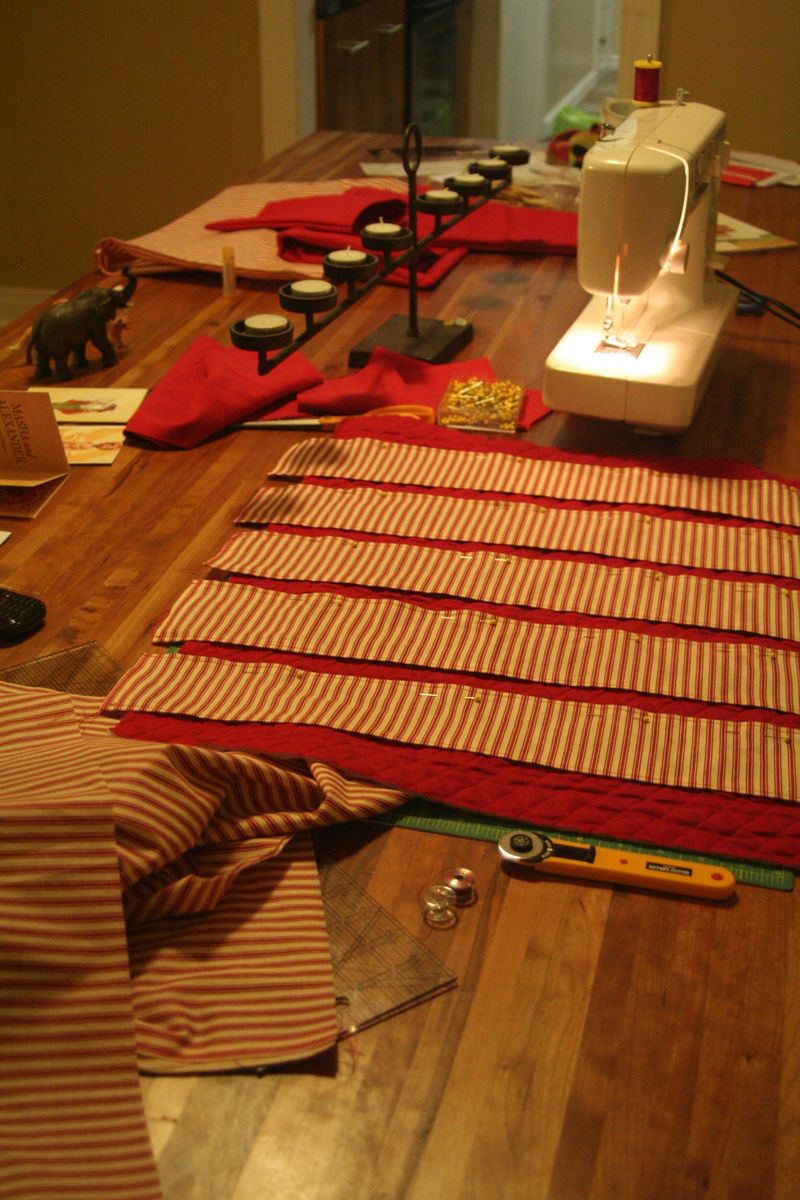 Because my materials had repeating, geometric patterns it made the spacing a piece of cake. I left half a diamond in between each strip of pockets.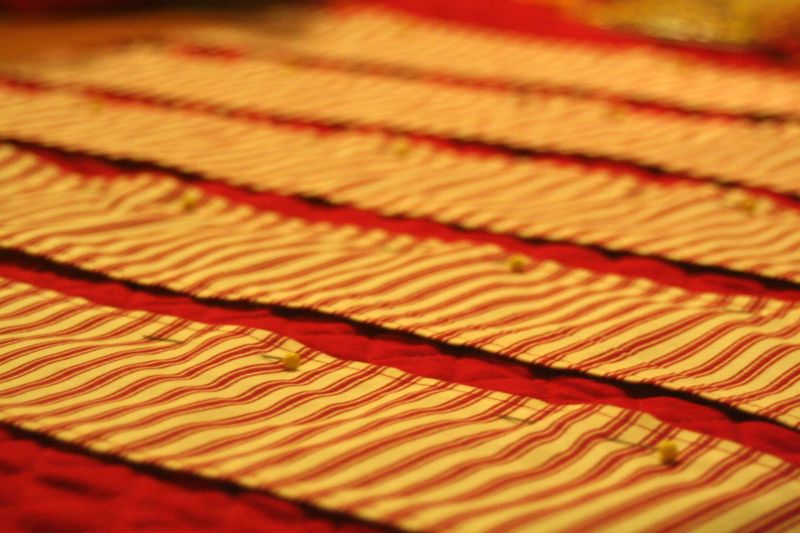 Once they were pinned in place, I stitched the bottoms straight across.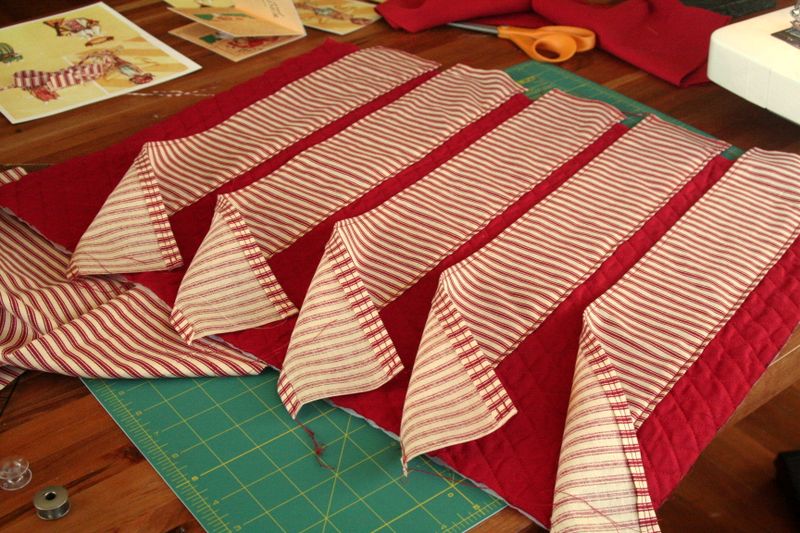 I trimmed the striped pieces to the edge of the quilted backing, and using the stripes as a guide to keep my hem even, I pinned and sewed along the two long sides.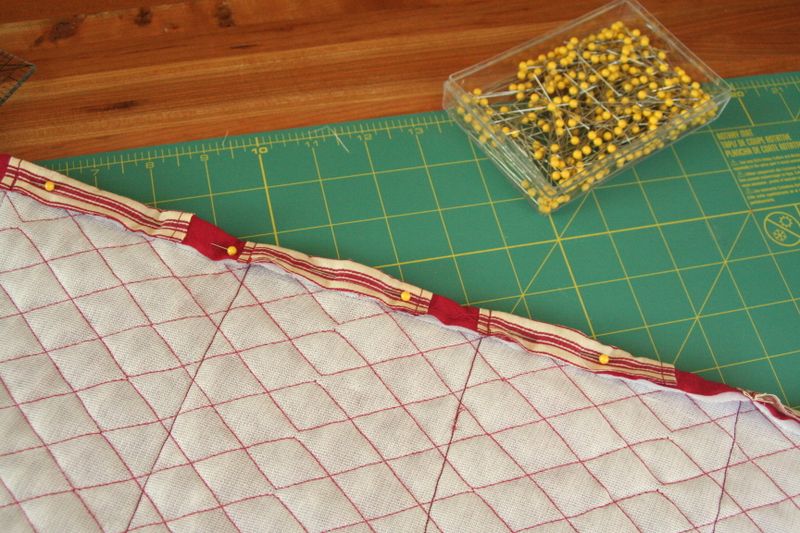 Next, I counted up those little tiny stripes and divided it by five pockets (five strips with five pockets each makes 25 pockets). Marking the spots I would sew made it easy not to get dizzy trying to follow the stripes. I sewed four vertical lines and then I had my twenty five pockets.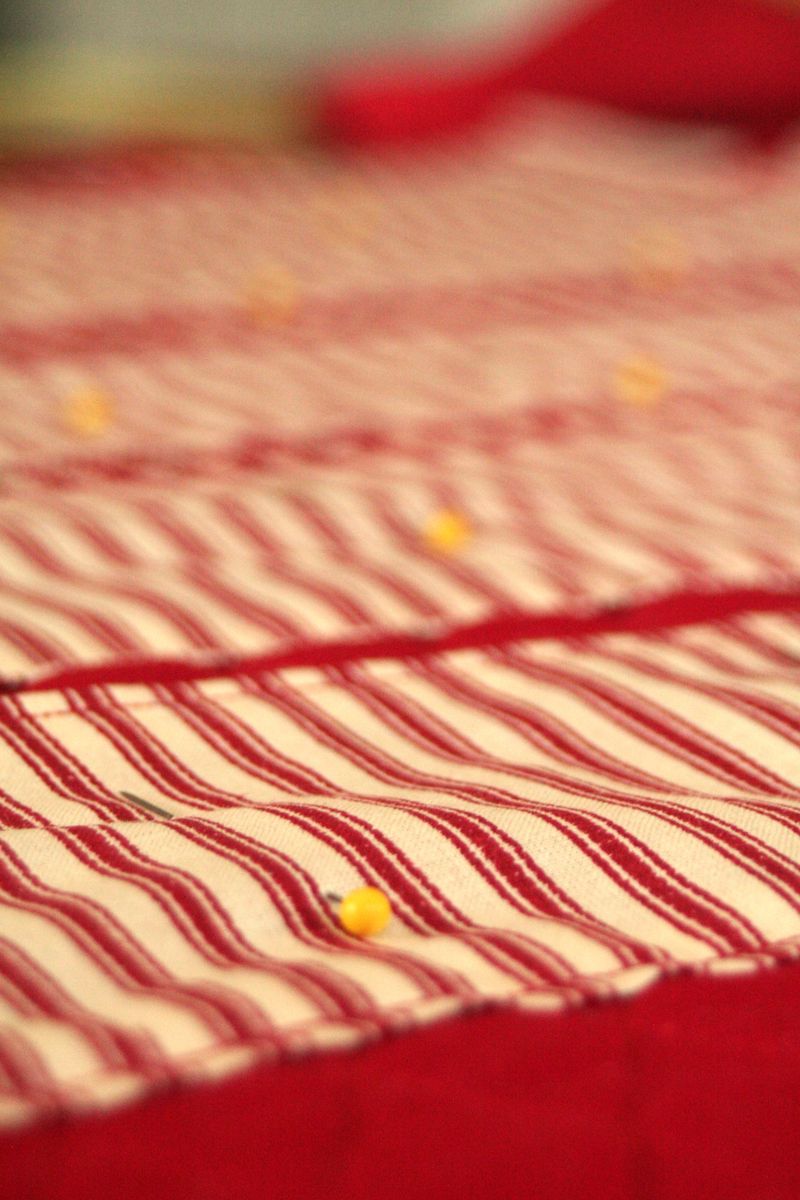 Now I just needed to hem the bottom, which I did using the diamonds as a guide to get it even again. Then I found a dowel in the garage and pinned the top over it to create a loop.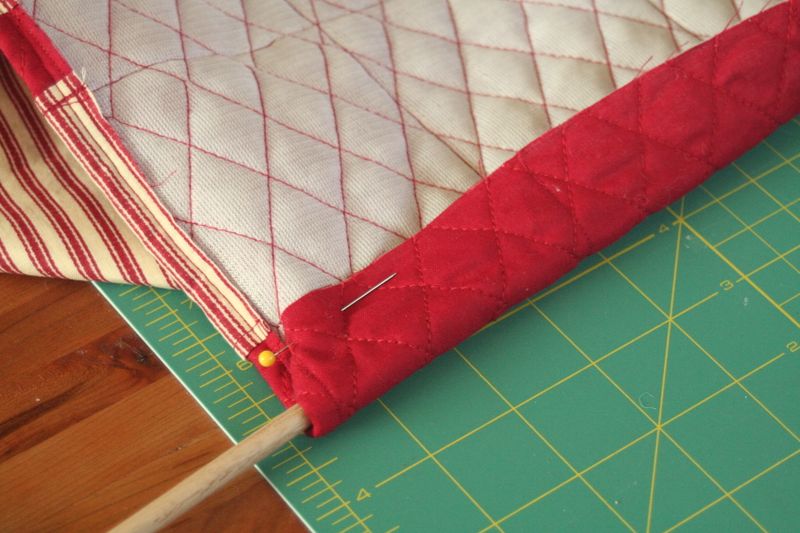 I sewed the dowel loop with that dowel right in there, I'm not sure why, it just seemed easier at the time. All in all the sewing took about an hour or two, an easy afternoon project.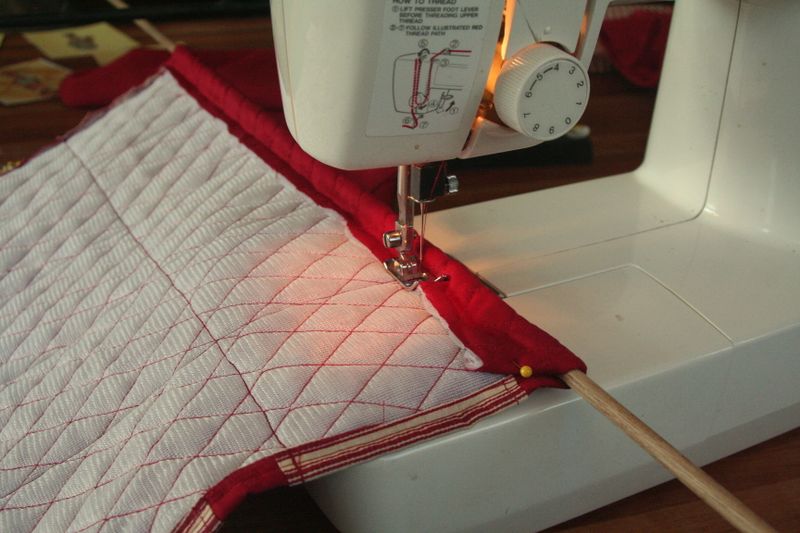 Then I brainstormed some fun, simple and inexpensive Christmas activities that would could do each day between now and Christmas. If you don't have time to make a calendar, you could always just keep a list and do something fun to keep the Christmas spirit in the air throughout the month.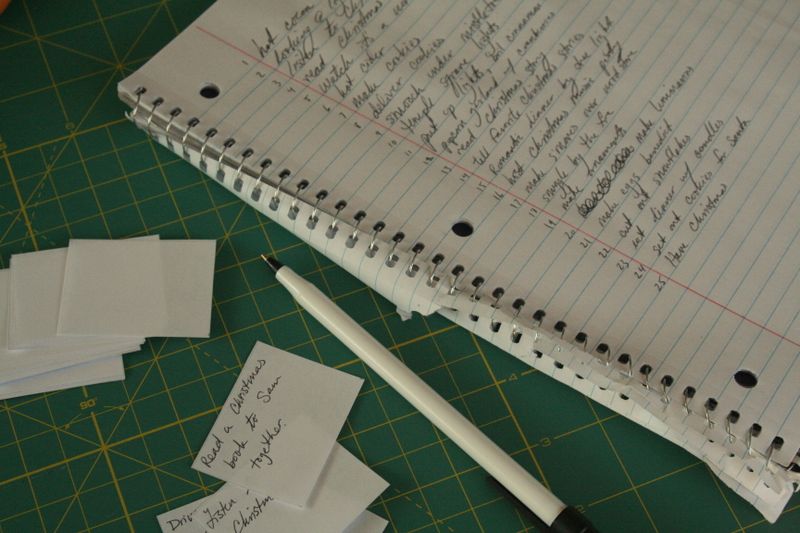 Here are the activities in our calendar this year: have hot chocolate with candy canes, drive around to see the lights, listen to a Christmas CD, read a Christmas book to Sam together, Watch It's A Wonderful Life, have hot cider, make Christmas cookies, deliver Christmas cookies to neighbors and friends, smooch under mistletoe, go to Temple Square to see the lights, put candles in the windows and mull spices, make a popcorn and cranberry garland for the tree, read the Christmas story from the Bible, have a romantic dinner by tree light, have friends over to sing Christmas songs, tell favorite stories from Christmases past, make s'mores in front of the fire, make ornaments, make eggs benedict (it's a holiday tradition in our family), snuggle in front of the fire, cut out snowflakes, make luminarias and line the walkway, eat dinner with candles, set out cookies for Santa and finally, have Christmas!!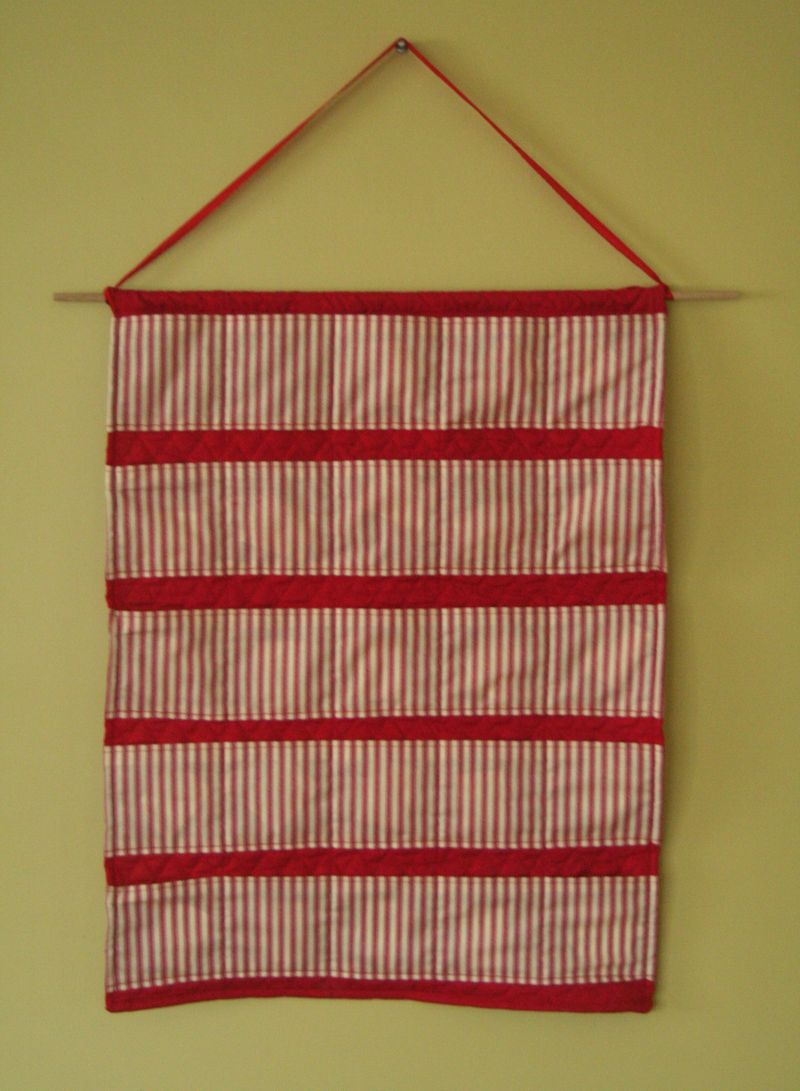 They're all simple things, but help to keep us in the holiday spirit. I hope this month is magical for all of you!
For similar sewing projects, check out the FREE "The Sewn Christmas Gifts Guide" eBook on our sister site, AllFreeSewing.com
Your Recently Viewed Projects
Join our community of 5 million crafters!
Get free craft projects, exclusive partner offers, and more.
Thank You for Signing Up!
There was an issue signing you up. Please check your email address, and try again.