17 Kids Sunday School Crafts
These religious craft ideas are wonder for children of all ages.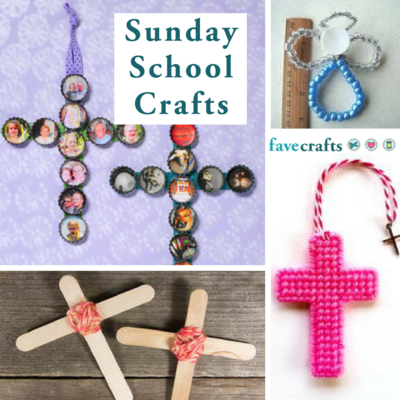 Sunday school crafts are a wonderful way to teach kids about faith. Kids of all ages love craft time! Whether you're kids are part of a religious or public school, there's tons of crafts you can do with them to teach them about religion and faith. These 17 Kids Sunday School Crafts are really great for anytime or any reason.

If your kids are participating in any vacation Bible school activities, we have a bunch of summer crafts for kids that are perfect for camp, youth retreats, and other outdoor adventures. And holiday crafts are great Sunday school activities for toddlers and young children. Kids will love getting their hands dirty and creating beautiful projects for all their friends and loved ones. But one thing's for sure, kids will love getting crafty with these fun Christian crafts!
Table of Contents
What crafts do you remember making in Sunday school?
Your Recently Viewed Projects