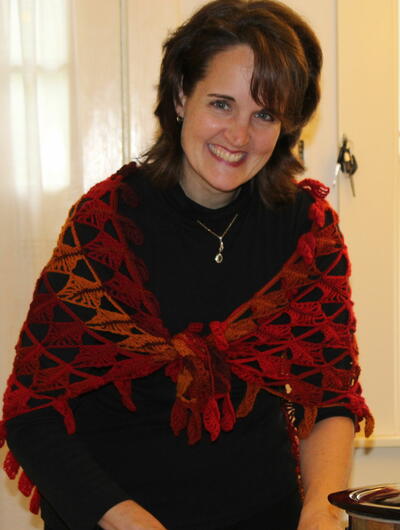 Jennifer E Ryan is an award-winning published crochet designer whose crochet patterns and projects can be seen in several crochet publications and on her blog, "Celtic Knot Crochet".

Jennifer's specialty is combining Celtic Knots with crochet and she was excited to travel to Ireland on a special crochet tour as the celebrity instructor in 2016.

She also enjoys all of the creative possibilities there are with large scale "yarn graffiti" and has designed and implemented various yarn bomb projects for special events.

Jennifer's favorite items to crochet are mandalas, jewelry, wall hangings, and recycle projects. She is also a homeschool mom that loves to kayak, rollerblade, spend time outdoors, and photograph wildlife.
Table of Contents
Your Recently Viewed Projects