Selling your Crafts in an Online Store What Matters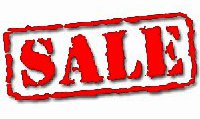 Where to sell your handmade items is always a big decision. Learn more from Maria Nerius about setting up an online store, which has many advantages including control of your inventory, no worries about weather, and the ability to change out your goods easily. You'll need to do your homework and explore all your options.


One market widely used by those selling their handmade crafts is to have an online store. There are many websites that offer this service and some of the most popular include e-Bay, Esty, Lilly's Craft Store Mall, and Artfire. Every online store service has different rules, set-ups, fees, and commissions. It's best to really do your research before investing your time, energy, and money.
Your Recently Viewed Projects