The Inspired at Home Team
The Creativity Sisters, Tiffany Windsor, Heidi Borchers and Candace Liccione, are the daughters of crafting legend Aleene Jackson, inventor of the much-beloved Aleene's Tacky Glue. They share their creative ideas, garden tips, handmade items for sale and personal musings at the wonderful Inspired at Home: Ideas for Living a Creative Life website.


Aleene's craft business, Fibre & Floral Supply Company, was featured in the January 5, 1953 issue of Life Magazine. Aleene was called a "Money Maker of the New Era." On the table is the now-famous glue she used to create synthetic flowers. Here's an excerpt from the article:
".. some, like 28-year-old Aleene Hershman, pyramid hobbies into profits. As a youngster in Los Angeles, Aleene used to slip out to florists' trash cans, pick up old posies and peddle corsages on Wilshire Boulevard. Four years ago 1949 Aleene lost $1,200 in a mail order business set up to sell corsage supplies, but a year later she came across some Formosan wood fiber, found it ideal for making artificial flowers and bought $12 worth..."
Read more about Aleene Jackson.
Tiffany Windsor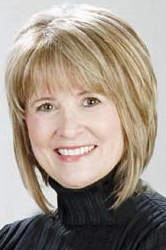 Born into an artistic, entrepreneurial family, it is no surprise that Tiffany Windsor has found success expressing her talents in many different arenas. As the daughter of Aleene Jackson, America's beloved "Mother of Crafting" and inventor of Aleene's Tacky Glue, Tiffany's first memories of the television world were accompanying her mother who made regular appearances on the popular 1960's shows such as Art Linkletter, Tennessee Ernie Ford, Gypsy Rose Lee and the Dinah Shore Show.
In the late 1980's, Tiffany made special hosting appearances in the infancy of her mother's television show, which was filmed on location at the family ranch. In 1993, Tiffany stepped in as producer and host of Aleene's Creative Television show. Under her leadership and vision, the show flourished and quickly rose to the top as TNN's top-rated daytime show. Tiffany oversaw the production of over 2,000 1-hour daily episodes with over 10,000 segments during her tenure. Produced in a friendly "family-style" format, viewers quickly felt a part of this crafting family....
Heidi Borchers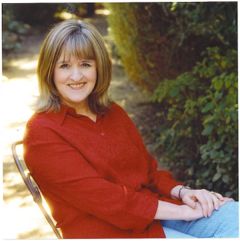 Heidi Borchers was born into the crafting industry. As the daughter of Aleene Jackson, America's beloved "Mother of Crafting" and the inventor of Aleene's Tacky Glue, Heidi spent many of her childhood leisure hours in her mother's shop, gluing, creating, and learning. By the time she was a teenager, Heidi had become an accomplished artist, as well as an inventive designer.

In the mid-1990's, Heidi launched the largest selling craft book ever published, with sales to date in excess of $30 million. It was the first of a succession of "continuity" books called Aleene's Big Book of Crafts. Since then, many of her more than two dozen hard-bound books have been featured in Book of the Month Clubs across the country...
Candace Liccione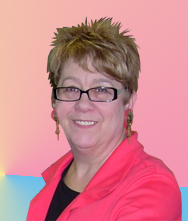 Creativity has been a life-long journey for this talented and artistic visionary. As the first-born daughter of Aleene Jackson, America's beloved "Mother of Crafting" and inventor of Aleene's Tacky Glue, Candace thrived in a creative environment. Working in her mother's family business as a young child, Candace remembers taking every class that was taught in her mother's store. Perhaps it was her experience of making every artificial flower imaginable at the time that blossomed into her love for nature, plants, herbs and teaching. As the first of five children, Candace remembers being involved in every aspect of her mother's flourishing company, from working in the retail store to sorting and answering the abundant mail received through television appearances to learning the now lost-art of varityping in the family's print shop...
Links:
Media:
Inspired at Home announce Aleene Jackson Craft Museum
New Inspired at Home Radio Show