How to Make a Face Mask with a Sock
All you need are scissors and a sock for this quick and easy DIY face mask!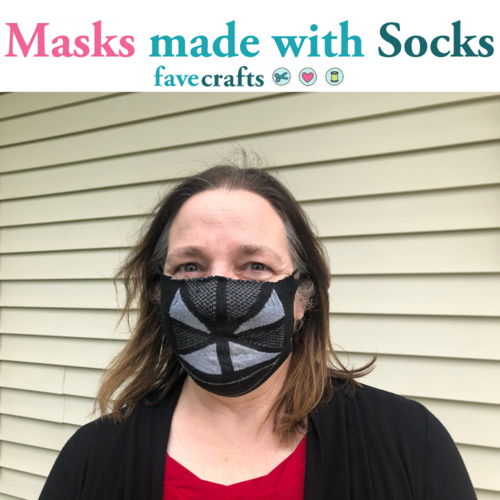 DIY face masks are all the rage right now, and for good reason. In these uncertain times, the CDC advises that all Americans wear face coverings for personal and community protection.

You've probably seen all those "how to make face masks" tutorials out there. You've definitely seen a ton of retailers selling masks. But what if you could save some of your time and money?

Maybe you're out of fabric, or sewing isn't really your thing. Maybe you need your mask ASAP, and you don't have time to wait for an online order to be delivered. Anyway, if you're reading this article, you probably want an easy way to make your mask at home with your own personal touch! 

So how do you make a mask that's cheap, effective, and personal? This simple no sew face mask DIY has got you covered! Do your part in staying safe and protecting others with this easy tutorial that will show you how to make a mask out of a sock!
How to Make a Mask with a Sock
Materials Needed:
Sock
Scissors
Cotton or chiffon fabric scraps (optional)

Notes: Choose a cotton sock! Tightly woven athletic ankle socks work best, but it's really up to you. Do you want to use a sock who lost its partner in the laundry? Maybe you'll use a sock you never wear anymore because its buddy has a big hole in it? Or maybe you have a beautiful sock in mind that you can't wait to show off as a mask.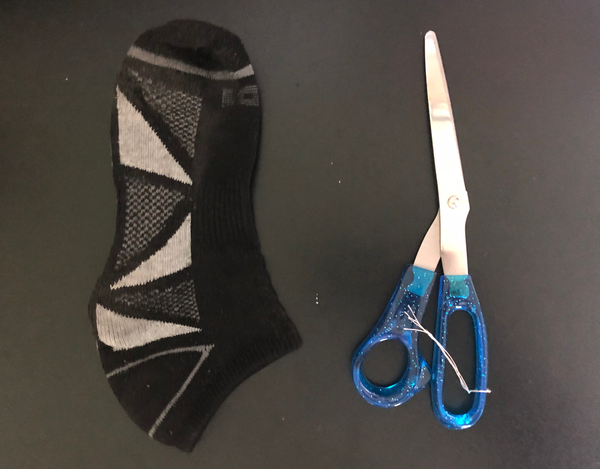 Working on a flat surface now, cut the sock in half between the toe and the heel. Discard the toe half.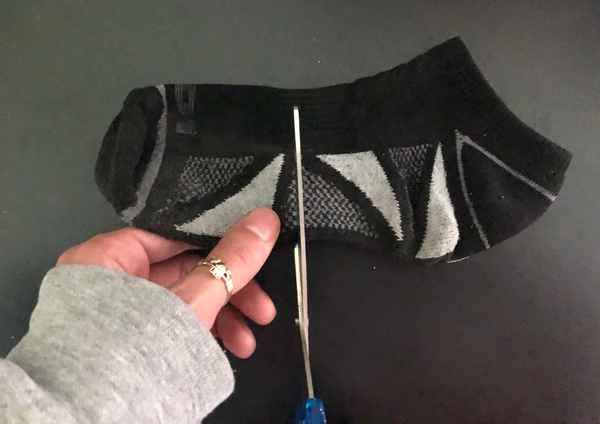 Looking for more ways to repurpose old socks? Check out theseSock Monsters
Turn the sock so that it sits vertically. The cut end should be at the top, and the heel should be to your left. Open up your mask by cutting the sock from the ankle opening to the cut end.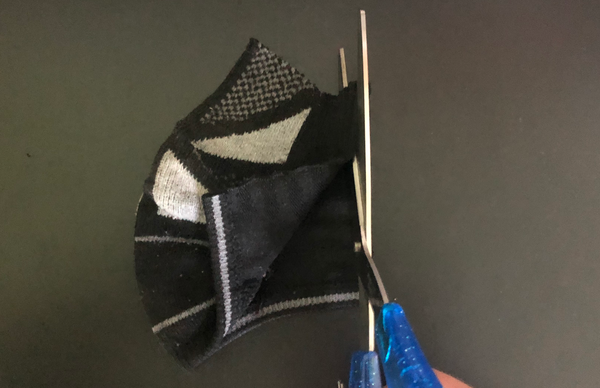 Fold the sock in half, then take your scissors and cut a small (half inch to 1 inch) slit about a half inch from the edge of the sock. You do not want to cut all the way through the sock here. You are creating the loops for your ears with this step.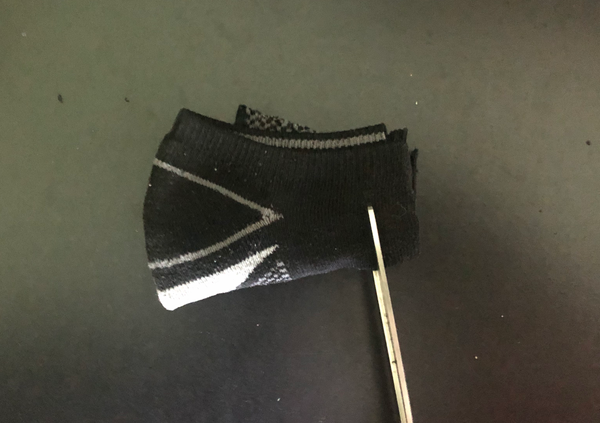 Open up the fabric and voila! Your very own homemade mask!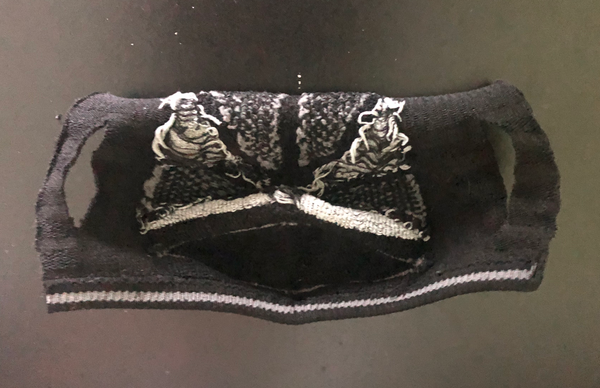 If you want a double layered effect (that's double the protection!), you can place a folded piece of fabric (cotton or chiffon) in the nose and mouth area of your mask.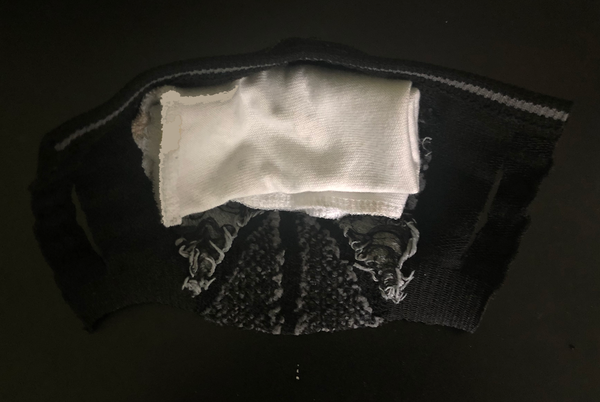 Stretch the loops on either side of the mask over your ears. Make sure that the mask fits your face and that you can breathe through it. You're good to go!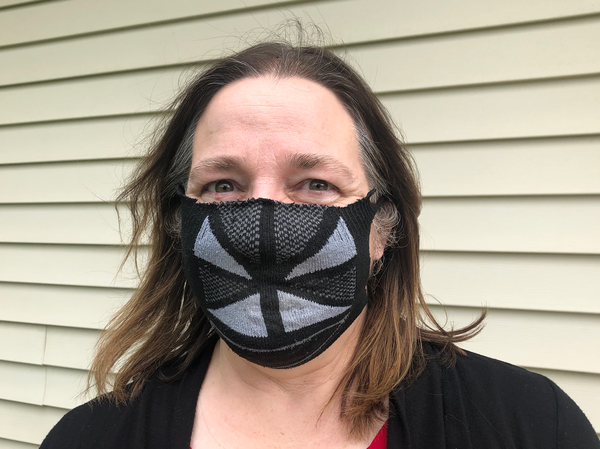 One Last Thing!
To prevent cross contamination and to make sure that the mask is effective in protecting you, wash your hands before you put it on and immediately after you take it off. Wash your mask often, ideally after each use. If you can machine wash the sock, you can machine wash the mask!
Your Recently Viewed Projects
Join our community of 5 million crafters!
Get free craft projects, exclusive partner offers, and more.
Thank You for Signing Up!
There was an issue signing you up. Please check your email address, and try again.