How to Use a Tailor's Clapper and Point Presser in Sewing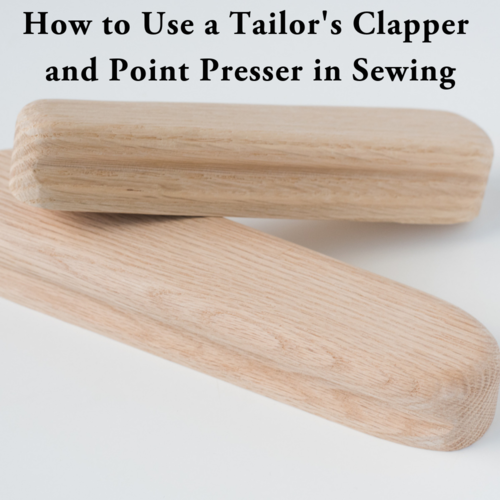 Learn how to use a tailor's clapper or sewing clapper, and learn a bit about point pressers in sewing. These fantastic tools will make sewing projects so much easier!

If you've never used a proper aid when ironing seams in your projects, now is the time to start. Getting crisp seams is as simple as using the proper tools while you're ironing! The point presser will also offer life-changing results. Get at those hard to reach areas quickly and easily using the two different points on the point presser.

Learn more about these fantastic tools below and get excited for how much easier it will be to make your sewing projects look professional!
The Tailor's Clapper
The tailor's clapper is a must for sewing and ironing. It is used to press seams without burning. I discovered the clapper when I was taking a sewing class on making jeans and wondered how I ever sewed without it. Now, I use it on everything I make.

Used with steam from your iron, press the area with the clapper and hold for just a few seconds, it will leave a nice crisp seam.

Larger Clapper weighs about 1.2 lbs and measures 11 ½" inches long, 3" wide tapered down to 2 1/2 inches and is 1 1/2" thick.

Medium Clapper weighs 12oz, & measure 9 1/2" long, 2 1/2" wide tapering down to 2". 

Smaller clapper weighs 6 oz, and measure 8" long 2" wide tapered down to 1 1/2" and is 1 1/2" thick.

Both sides have routed grooves to offer easy handling and is unfinished to absorb the steam better.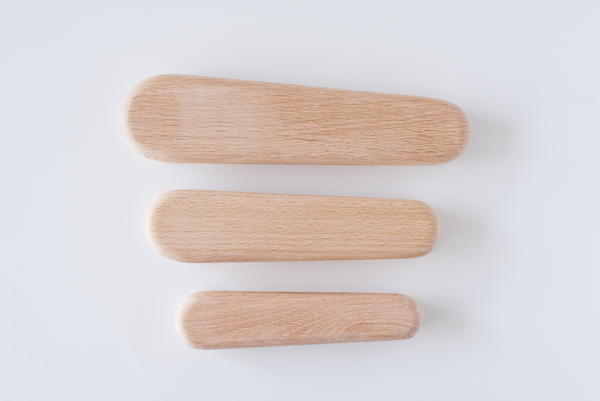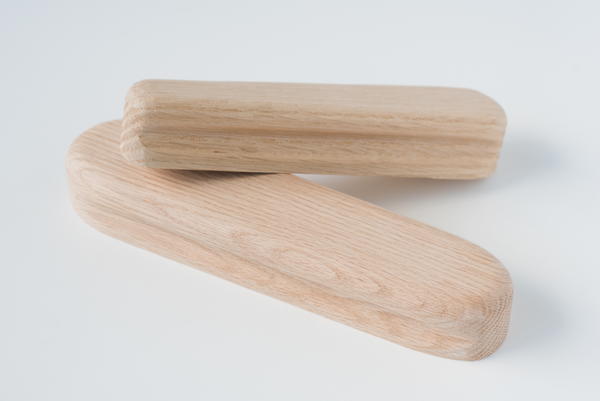 Point Presser
This is three tools in one!

First it is one of our great tailor's clappers but it has the added benefits of a long pointed point presser for those hard to reach seams and enclosed corners like on collars, lapels and cuffs and it also has a shorter point press for other hard to reach areas.

The point pressers are used by slipping the seam, wrong side up, over the desired point and press open. Apply steam to the area with your iron and press and hold for a few seconds to create a perfect crisp edge.

The bottom of the clapper is used to apply pressure to set permanent creases to form crisp edges, and flatten bulky seams.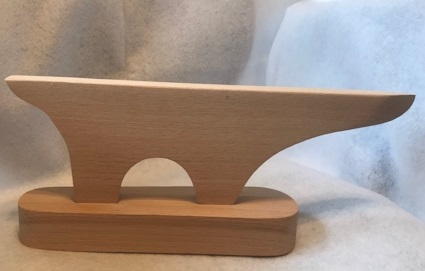 Contest Rules:
There is a maximum of one extra entry per person. The extra entry will be based upon a comment left on this post. Duplicate comments are not tallied.
The winner will be selected at random from the comments on this page and the entries on the contest page.
The winner will be contacted on the morning of December 24th, 2018.
Email Address provided in your account (please do NOT leave your email address in the comments--you already provided it when you created your account)
You have until December 23rd, 2018 at 11:59pm EST to leave your comment on this post. Comments posted after that will not be counted.
Contest open to anyone 18+ in US and/or Canada. Excludes Quebec and Puerto Rico.
Have you ever used a tailor's clapper or point presser? Will you start?
Your Recently Viewed Projects