Sweater Weather Cross Stitch Design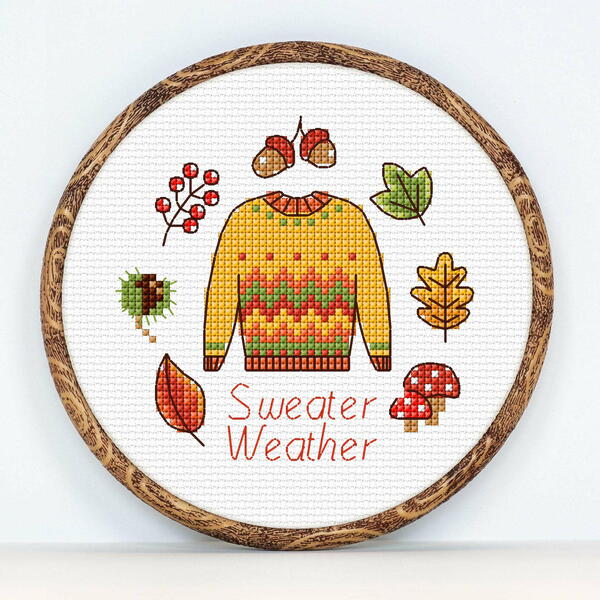 Sweater Weather Cross Stitch Design
Featuring Anchor® Embroidery Floss Spools
After a long hot summer, one of the best parts of Fall is sweater weather! This cross stitch design features a snuggly sweater that reminds you of the cool crisp fall days.


MEASUREMENT
Stitch count: 54w x 54h
On 14 count Aida design area will be approximately 4" x 4" (10cm x 10cm).


Enter to win the Coats & Clark Anchor Multicolor Embroidery Floss Pack Giveaway as part of our 30 Days of Thanks Giveaway! AND be sure to enter our GRAND PRIZE GIVEAWAY!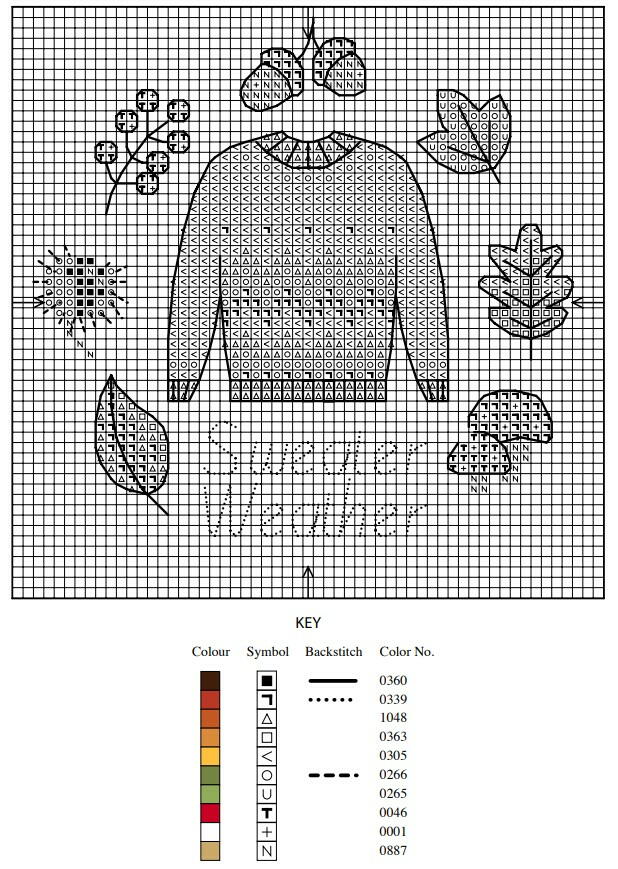 Materials List
Anchor® Embroidery Floss Spools: 1 of each color




0360


0339


1048


0363


0305


0266


0265


0046


0001


0887





Anchor® Embroidery Hoop. 14 ct Aida. Tapestry Needle No. 24
Instructions
Note: On 14 count Aida use 2 strands. Split the length of thread before beginning each color.
Determine the center of your fabric. This is where you will begin stitching. Place the fabric in an embroidery hoop.

One square on the chart represents one stitch of the design.

Thread the needle with 2 strands of embroidery floss. Begin at the center square of the chart.

Work right to left or left to right always crossing the stitch in the same direction. Work stitches of the same color close together and do not move to areas that are more than an inch away.
Stitches
TIP: To separate the floss into strands, cut an 18" length. Hold one end and run the finger of your opposite hand between the strands allowing them to untwist. Thread the needle.
Your Recently Viewed Projects