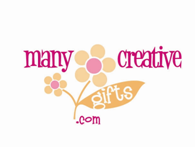 About Many Creative Gifts:

Originally founded in 2005 to showcase handmade crocheted baby clothes and toys, Many Creative Gifts has expanded into custom designs and crochet patterns. Recently, we've added DIY crochet accessories, project bags, and other wearables. Much of our work is for customers who want one-of-a-kind, custom-made, and designer items, and we work closely with them to meet their specifications and desires.

The company takes a holistic approach to thoughtfulness and now offers ideas and recommendations on mind, body, spirit, and crochet through our monthly newsletter. Subscribe by emailing us at contact@manycreativegifts.com

About Craft Products:

Many Creative Gifts offers products and services to inspire crafters of all ages and to encourage each individual to realize her or his crafting potential and dreams. We are now specializing in crochet patterns for baby wearables, but also offer projects for accessories, the home, and seasonal items. Our patterns are clearly written with plenty of photographs and step-by-step instructions on how to complete an originally-designed project.

To make life easier and enhance one's crochet experience, we've also begun offering items for DIY crochet projects. In addition to our patterns, we want to help customers have all of the tools of the trade and the knowledge they need to be their most creative. Our crochet stitch markers and project bags are handmade from quality materials at reasonable prices. We plan to offer crochet kits that will contain everything needed for a project – what a great birthday, shower, or hostess gift! Most of our products can be custom ordered to the customer's specifications. Also, Phyllis, our founder and principle designer, is the Crochet Guru on www.crochet.lifetips.com, so visit her there for free crochet tips and tricks that she's adding to all the time.

We also offer custom design services. We work closely with our customers to create designs for crochet patterns that capture their thoughts and imagination. We can also realize a client's dreams by providing finished products as well.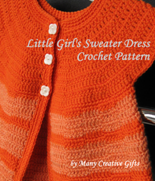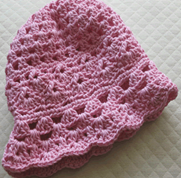 Where to Purchase Many Creative Gifts Products:

For ready-made crochet and designer items and for crochet kits and accessories, visit our Etsy store at www.manycreativegifts.etsy.com

Our patterns are available for instant download at:
http://stores.lulu.com/manycreativegifts and at www.Ravelry.com

For custom orders or design services, please email us at contact@manycreativegifts.com


Contact Information:
Many Creative Gifts
Benjamin Franklin Station
P.O. Box 353
Washington DC 20044

Designer Biographies:

Designer Name: Phyllis Serbes
Designer's Specialty: Designer crochet

Phyllis Serbes resides in Washington, D.C. and is both the founder and principle designer at Many Creative Gifts. Phyllis conceives a design and passionately brings her vision to fruition. "I get great satisfaction from starting with a ball of yarn and a crochet hook and creating something useful, beautiful, and meaningful. I want to help everyone experience the thrill and satisfaction of creation." She's been spending a lot of time recently developing her designer page on www.Ravelry.com and would love to have crocheters visit and see her designs and patterns there.

Indeed, Phyllis, who has been crocheting since she learned in the 6th grade from her favorite teacher Mrs. Travers, is now also teaching crochet in the D.C. area and provides tips and tricks as the Crochet Guru on www.crochet.lifetips.com. It is her sincere hope that everyone discovers a project that speaks to them, that they commit to expanding their minds and their skills so as to realize this vision, and that they enjoy giving and admiring these unique creations for many years to come.
Many Creative Gifts Projects on FaveCrafts:

Baby Blue Hat
Crochet Jill-O-Lantern
Crochet Santa Ornament
Angel Ornament Pattern
Links:

www.manycreativegifts.com
www.manycreativegifts.blogspot.com
www.manycreativegifts.com
www.crochet.lifetips.com