19 Animal Coloring Pages to Feed Your Wild Side
This collection of free coloring pages showcases animals from the wild and real to the legendary and fantastical.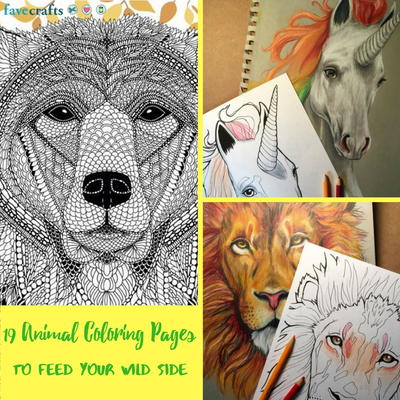 If there's one thing about ourselves that never changes, no matter what age we are, it's that we love coloring pages.  When we were kids, we couldn't wait to sit at the table with a box of crayons and fill in pictures of our favorite cartoon characters or animals. As we grew older, this habit molded into something more. We started hunting down free coloring pages of patterns and mystifying designs. We bought pens instead of crayons when tackling our favorite animal coloring pages. Our tastes grew, and our palette for coloring pages expanded.

Many of us have families now. When we head home with a new set of colored pens and some printable coloring pages we found online, we share this craft with our children and grandchildren. In 19 Animal Coloring Pages to Feed Your Wild Side, we, the editors at FaveCrafts.com, have gathered some of our favorite animal coloring pages and combined them into one neat collection. Children and adults will enjoy these projects. These projects are fun, creative, and absolutely stunning, and they couldn't be a more perfect family activity.  
 
Table of Contents
Wild and Majestic Animal Coloring Pages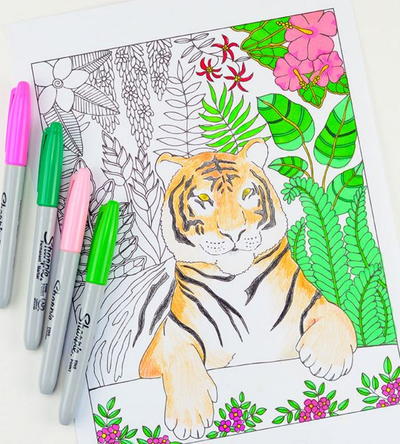 The beasts found in these Wild and Majestic Animal Coloring Pages are nothing short of extraordinary. They're wild and ferocious. They're colorful, and they're noble. The printable coloring pages in this list feature every animal from predators like the king of the jungle to gorgeous chameleons and towering elephants. This list could fill a zoo, as it showcases some of the most recognizable and loved animals across the globe. With these free coloring pages, you could build your own zoo by coloring these projects and hanging them around the house for all to see. These pages are so much fun, that you can't help but admire every last one of these wild animals. They're too beautiful not to admire. 
Fantastic and Legendary Animal Coloring Pages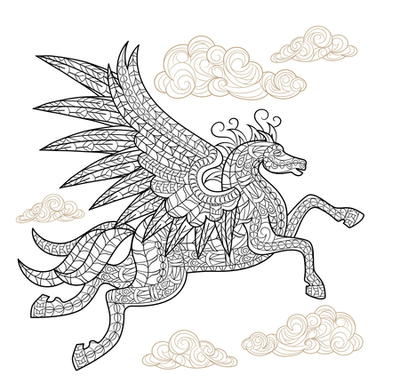 Not all of the animals that capture our imagination are real. Some of our favorite creatures come from myths, stories, and classic books. This list of animal coloring pages features some of our absolute favorite fantasy and fictional beasts. We have even included an Armored Horses Coloring Page that features two horses in unique pieces of medieval armor. These horses are perfect for capturing that fantasy atmosphere, as they recall a time when knights roamed the countryside in search of dragons. If you're looking for printable coloring pages that evoke ancient myths and classic tales of magic, this list is perfect.  
 
Sea Animal Coloring Pages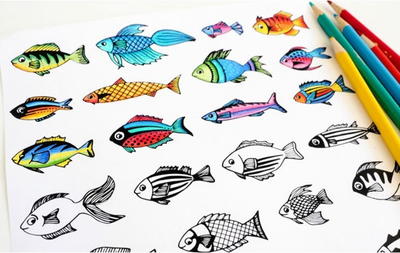 What collection of animal coloring pages would be complete without a list of vivid and colorful aquatic creatures? This list of coloring pages features some of our absolute favorite undersea creatures. Everything from a terrifying shark to the friendly and cute dolphin is represented. We've provided a fresh catch of the ocean's finest printable coloring pages. All you need to bring are the coloring utensils. 
 
Your Recently Viewed Projects