Join us in Chicagoland this spring for two days of informational seminars, hands-on workshops,
networking, and more!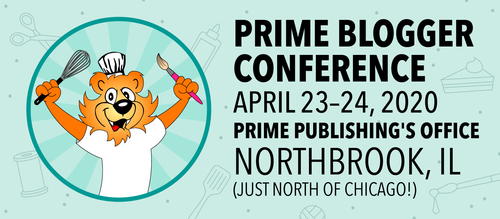 Back by popular demand! Our second blogger conference will bring together food, craft, and lifestyle bloggers in the same space to help grow and expand your brand. We'll teach you the latest success strategies for publishing in today's online world. Learn about SEO, getting your content to rank (finally), optimizing your email newsletters so that readers ACTUALLY open and click, and more!

The Prime Publishing Blogger Conference will provide actionable ideas and meaningful relationships for all levels of bloggers. It is a must-attend event for any blogger, influencer or content creator eager to get inspired and step up their game in the ever-changing market.
See our 2020 Agenda below (updated for 2020 with 4 new classes!), and SIGN UP TODAY!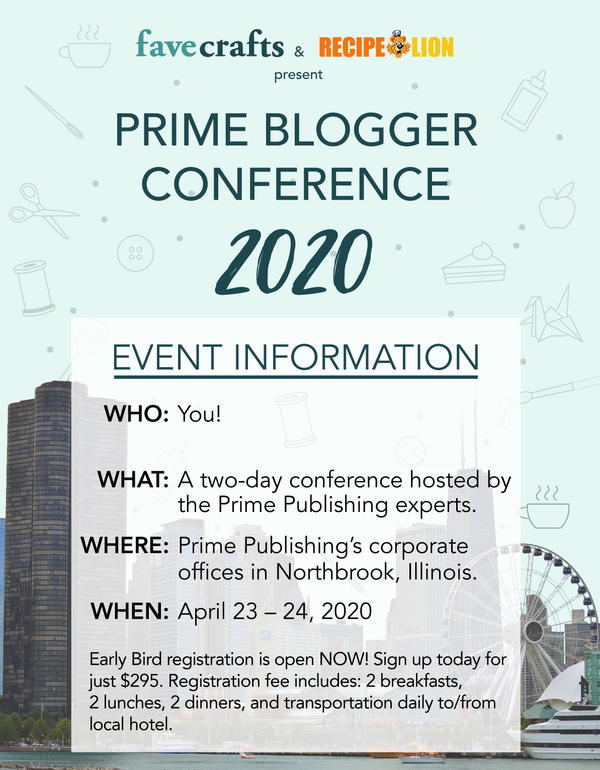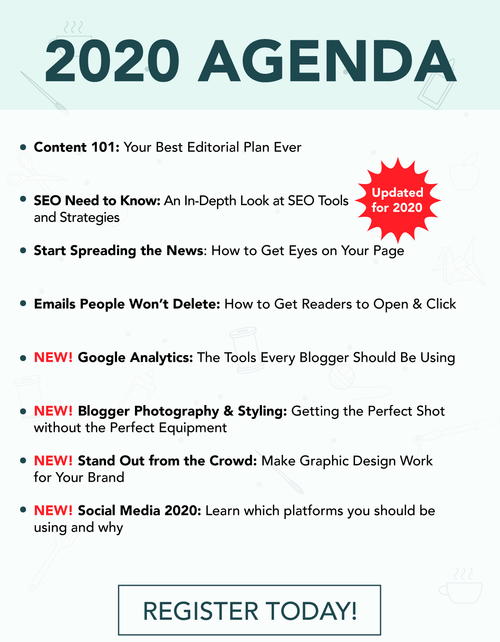 Attendees will have the opportunity to select 4 of the 8 classes offered. With 10 years of experience, let the FaveCrafts and RecipeLion experts teach you everything there is to know about digital content creation and marketing in today's online world. We want to help YOU grow and expand your brand!
Early Bird Registration opens Feb. 14, 2020
Prices go up to $395 on March 14, 2020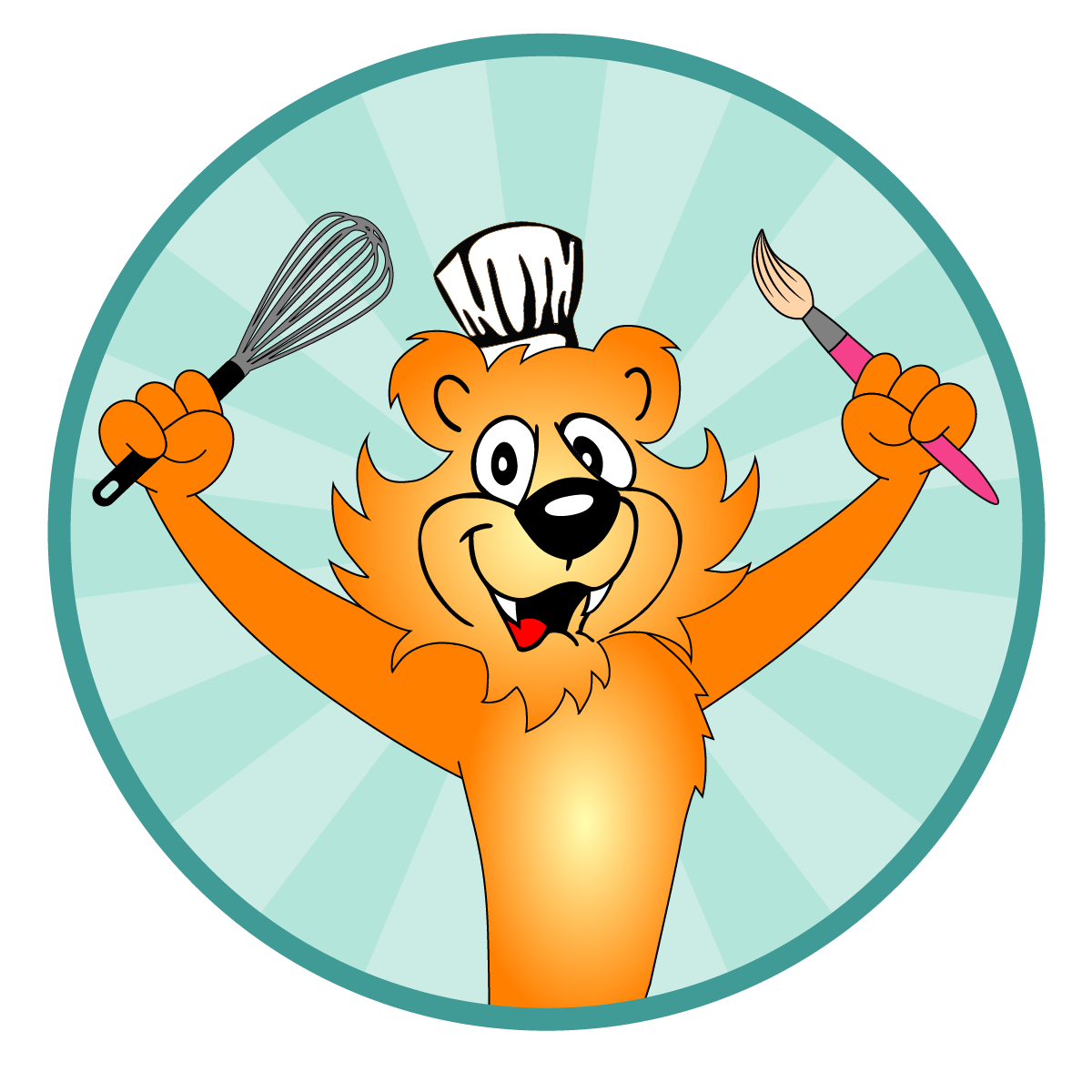 Blogger Testimonials from Our First Blogger Conference:
"I am so glad I attended the inaugural Prime Blogger Conference! I learned so much and left with a to-do list a mile long. The small group size was wonderful; I connected with the other attendees in a way that's impossible at larger events. I highly recommend PrimeCon to all bloggers!"

"I attended the first Prime Blogger conference - which was also my first conference as a professional blogger. It was fantastic. I left smarter than I arrived! My favorite thing aside from being in a room with "my people" was that were actionable takeaways that will help me improve my blog and grow my income. Definitely give it the thumbs up!"

"The Prime Blogger Conference provided me with useful knowledge that I have already applied to my business to improve SEO, promotion and email marketing. I enjoyed the opportunity to meet and learn from other bloggers, as well as the Prime Publishing staff. I will definitely be back next year!"
ABOUT PRIME PUBLISHING:
35 owned and operated crafting & cooking properties
4.9 million email newsletter subscribers
4.1 million social media fans/folllowers
46+ million average monthly page views
2 digital + 2 print magazines
In-house video studio and 45+ full-time editors in our Illinois, Pennsylvania and Florida offices