Reader Tips and Ideas
Check out our collection of craft tips and ideas submitted by our faithful readers. Learn how to crochet with plastic bags, cheap and easy wedding tips and ideas for using dryer sheets.
Kitchen Hint

Cut a piece of plastic canvas to cover the bottom of the silverware basket in the dishwasher. Use 4 small pieces of wire and attach to each corner of the basket through a hole in the canvas. (I used wire encased in rubber so that it would not rust) Twist wire and cut off the excess. Do the same with the other three corners. You won't have any more silverware handles, knife tips or fork tines going through the bottom of the basket. It will last for many years.
-Marylee Giocondo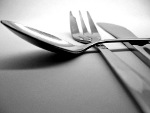 Crochet Door Mat
I'm crocheting a door mat out of plastic bags. I cut 2 inch strips and tie them together, leaving about a 2-3 inch tail. I use a J hook and chain the width, then double crochet in each chain, chain three and turn. I crochet each row the same until I have my length. I pull all tails to one side of the mat. That way it has a shag look to it and the other side is flat. When it gets dirty, you can wash it by just spraying it with water.
-Bonnie Mayer

Wedding Reception Tip

Our wedding was in the beginning of July. We decided to have the reception outside under pavilions. To cover the tables, brown butcher paper was used. All of the tables were pushed together end to end in several rows. It made more of a family style feel and the whole roll of paper was only $40. For decorations we found very inexpensive adult-sized hats and put the date on the front. We also bought many packs of crayons and scattered the loose crayons on the tables. Wrapped candy and some other small toys completed the table dressing. It was fun and kept everyone entertained until we, the bride and groom, were able to join them. Many people commented on how relaxing the day was.

-Laurel Rupert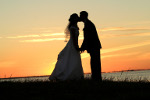 What to Do with Dryer Sheets

Dryer sheets are great for lmore then drying clothes. Use them instead of wax for your thread, floss or even piping. You can also clean your iron, just empty the water out, set it on high and run your iron over it, just protect your iron board with a cloth. I save the used sheets for a base for sewing my blocks on. These make great potholders or doll blankets.

-Christi Scheffel

Recycle Baby Food Containers

Not sure how orginal this is, but we save the new plastic square baby food containers and place small amt of glitter, sequins, buttons, glue, paint whatever we are working with in them. It is great for younger kids and it avoids big messes by not spilling out whole contaniers of things. We also use those days of the week pill reminders for small objects such as sequins and earring or jewlery pcs they work great for those. My girls are 3 and 4 and they love to use them to sort colors of things we are using i.e. buttons.
-Judi Wilson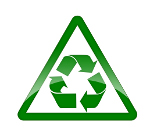 Glue Tip
When you glue stuff on, you don't want to put on too much glue, because then, evan cloth, can get soggy, and when glueing eyes to paper snowman. The paper will get soggy so a good idea would be to put a toothpick in some glue and use that. Also, if you have a hard thing to cut, use fabric sissors, they are not just for fabric, you can cut construstion paer, foan, evan poly- fiber fill.
-Diana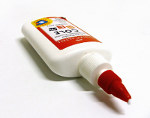 Homemade Bean Bag Toys

I made homemade bean bags and they are great for a game to play with your little one. Just use an old sock, fill with beans and tie really tight. Then you can play catch and shoot hoops with a basket. I enjoyed this with my child and hope you do too.

-Gracie

Update Old Jewelry
Take old earrings that do not have stones in them and use nail polish to update them or to match an outfit.
-Charlene Moseley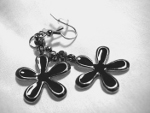 More Uses for Shelf Liner

You know that stuff you can buy by the roll, in the shelf liner dept., that is rubbery and you can line your shelves with it or put it on the bottom of your sink, well, here are a few more applications for it: Put it on the bottom of existing rugs to keep them from sliding on slippery floors, put some on the bottom of your toddler's socks when learning to walk, use under your sewing machine so it doesn't jump while sewing, use under mixing bowl while mixing to keep in place, use in your motor home to keep items from moving in the drawers and shelves, in bathtub to make it non-slip for toddlers or elderly, cut small circles of it and put under chairs you don't want to slide on slippery floors, use it to pack glass items to mail, glue around kitchen utensils, garden tools and household tools to grip better for toddlers, elderly, and those with Arthritis, cut a circle of this material to use to open jars easily, wrap a small piece around a crochet hook to grab easier, and the ideas go on and on and on!

-Jeanie Pettifer


Embroidery Tips

When I do my embroidery projects, I like the thread to be thick and bold. To make my embroidery stand out more, I use crochet cotton and I do not seperate the thread strands.

I use stencils and washable markers to make my unique designs to embroider. Many of my dishtowels are embroidered in the middle and not the corners. I just rinse them out when I am done and the lines disappear. I am in the process of embroidering the top of a quilt this way.

-Gail Bauman
Project of the Day
"Earrings are a fun and quick way to show off your crochet skills on a daily basis. Make a few and you can wear outside wait for the… See more

Something worth saving?
SAVE all your favorite crafts
ADD personal notes
QUICKLY reference your crafts