Don't miss our 7th annual Prime Networking Event in January 2019! At this event, the best bloggers, designers, authors, and brands in the craft industry come together for one night to make new connections and make big plans for the upcoming year.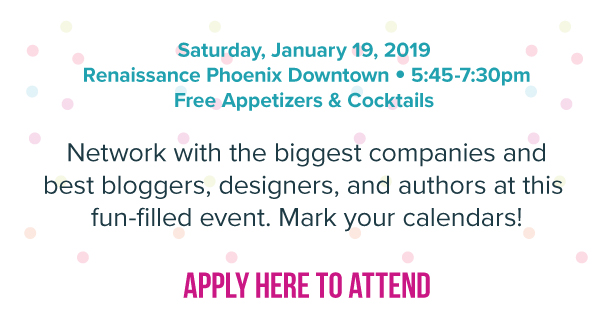 Important Info:
Admission tickets must be picked up in person:

During Saturday show hours at the Prime Publishing booth #851
At the Networking Event anytime after 5:30. Doors open at 5:45

If you cannot pick up your ticket in advance, you always can pick it up at the door of the Networking Event.
Complete and print copies of your Networking Event Cheat Sheet before January 16, 2019
Event hours are 5:45-7:30 pm. It's open-house; come and go as you please.
IF YOU DO NOT HAVE A TICKET, YOU WILL NOT BE ALLOWED INTO THE EVENT. NO EXCEPTIONS.
Bloggers chosen for this event will receive contact information for all sponsor companies at the event and your information submitted below will be shared with those company's contact as well.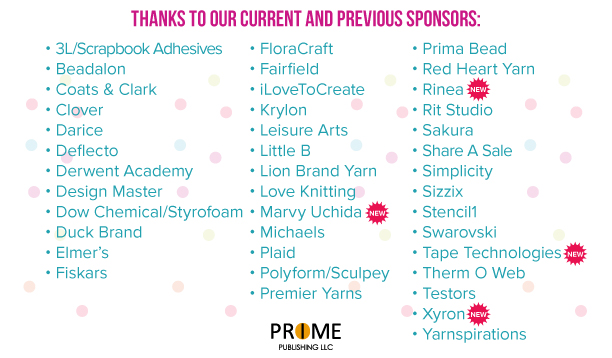 PLUS: Prime Publishing is leading two educational sessions this year at Creativation! Learn more about them below and sign up here to attend!
Be Found: How to Write Content People are Searching For, Saturday, 1/19 at 3:00 PM - 4:00 PM
Why Your Email Newsletter Isn't Successful: 10 Steps to Increase Your Open & Click Rates, Sunday, 1/20 at 11:30 AM - 12:30 PM
What Bloggers Say About The Prime Networking Event...
"It is designed for brands and bloggers to connect. At booths on the show floor, I have to explain who I am, what I do, and what a blogger can do for a brand. The brands at this event already "get it". So nice to skip to the good stuff! :D "
"One of the highlights of my trip to CHA was the Prime Publishing/favecrafts Craft Blogger Event. It was a whirlwind evening that was over the top... great food, awesome sponsors, the opportunity to meet old and new friends while learning about new products!"
"My thanks for hosting such an amazing event, to all of your staff for the hard work and most of all to you, our hero, heart emoticon for giving us a place to connect with these great manufacturer sponsors." "Best event at CHA!" "Thank you so much for an amazing event and for the wonderful goodies (I too did not get the list attachment), but most of all for being the largest driver of traffic to my blog."