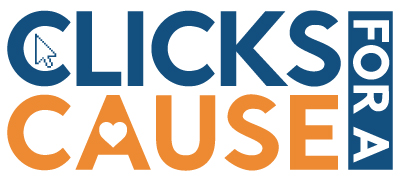 Clicks for a Cause is one of the ways that Prime Publishing helps give back to the community. We select new charitable causes and feature them in Prime Publishing's 60+ email newsletters, reaching over 5 million subscribers. Readers can help contribute by simply clicking the links in the Clicks for a Cause section of the newsletter. For every click to these sections, Prime Publishing will make a financial contribution to the selected charity. The more clicks, the larger the donation!

Below is a list of some of our past and upcoming Clicks for a Cause charity campaigns. If you have a suggestion of a charitable organization to feature in Clicks for a Cause, please contact us. Thank you for helping us give back to the community!

Prime Publishing loves to give back to the community. To read about some of our recent charity efforts, visit our corporate website.
Featured Clicks for a Cause Charity:
August 22-August 29, 2022 – American Society for the Prevention of Cruelty to Animals (ASPCA). In support of animal welfare, we are donating 1 penny for every unique click from our email newsletters* to the ASPCA. Be sure to share our e-mail newsletters with family, friends, neighbors and co-workers. By looking at our recipes and our crafting projects, you are helping a great organization "provide effective means for the prevention of cruelty to animals throughout the United States."
Previous Clicks for a Cause Charities:
Other Recent Prime Publishing Charity Efforts:
Prayer Shawls for Charity Drive Benefiting Rush University Medical Center and Journey Care
Project Linus Security Blanket providing handmade blankets to sick and traumatized children
Letters to Santa Program, collecting toys for under-served children
Food Drive with Greater Chicago Food Depository
Annual Card Drive for Veterans in partnership with Help Heal Veterans
1 Million Pillowcase Challenge to help support A New Direction
Gloves and Mittens Charity Drive for Warm Up America!
"Little Hats, Big Hearts" charity drive for the American Heart Association
Handmade Ornament Charity Drive for Heartland Alliance
Cookbook Drive to benefit WINGS program
*Each program or charity may have a target goal.