Some of you might already be planning ahead for next Christmas by deciding on your Christmas home decor and tree theme. One style that's become very popular in the past few years has been an old-fashioned look. Crafters of all styles have been looking backwards for craft inspiration and designing some very intricate looking vintage crafts for every room in their house, and now they're passing on their ideas to you. The editors at AllFreeChristmasCrafts would like to help you get started with your planning with our latest collection, A Vintage Christmas: 15 Old Fashioned Craft Ideas, which has some of the best ways to put a classic spin on Christmas that you'll find anywhere.
Still not sure if you want your entire Christmas theme to revolve around vintage crafting? No problem; you can start small with one of these handmade Christmas ornaments. Each ornament shows off uses different crafting techniques that have standout presentations. You can go for a simple paper themed craft, or crochet a traditional-looking ornament that you can pass down safely to other family members in the future.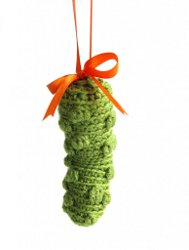 Incorporating bigger handmade Christmas decorations is just as easy, as the projects included in A Vintage Christmas cover everything from Christmas stocking patterns to options for a wreath to decorate your front door. These DIY Christmas decorations are excellent ways to save money and preserve style. Stores everywhere are picking up on the vintage tread, but their prices aren't always reasonable. You won't have to worry, as you'll be learning some creative ways to use recyclables and craft materials to make store-bought quality Christmas decorations.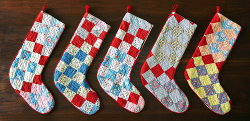 Another way you can incorporate classic elements into your Christmas planning is through your own Christmas fashion. Learn how you can refashion traditional patterns into brand new DIY accessories to show off at your next Christmas party. These are suited for all ages, and help to bring down spending costs in a major portion of your holiday budget.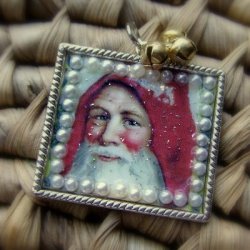 If you have any friends with a love for all things vintage, than our list of old fashioned Christmas crafts is a must read for gift ideas. The gift ideas we've included on our list cover both the practical and the decorative, which ensures loved ones of different tastes will be pleased with what they receive.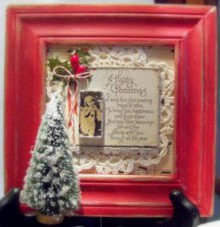 Classic Christmas crafts never get old, and they're a great way to start new traditions with your family that can be passed down for future generations. A Vintage Christmas: 15 Old Fashioned Craft Ideas can be the first step in your Christmas planning, and the vintage crafts you'll find here can also be used throughout the year to bring a little spark of the traditional into your home.
What's your favorite way to add a vintage touch to your Christmas crafts?
Latest posts by AllFreeChristmasCrafts
(see all)