We've tallied up your responses to our latest survey, and the results are in! Those of you that subscribe to our Create and Celebrate newsletter can find all the preferences and trends of your fellow holiday crafters below.
A recent survey conducted by AllFreeHolidayCrafts.com revealed the popular interests and habits of holiday crafters like you! This quick survey was taken by a selection of subscribers to the free e-mail newsletter, Create and Celebrate. From these results, the editors of AllFreeHolidayCrafts.com have been able to establish a strong understanding of the craft goals and ambitions of readers like you.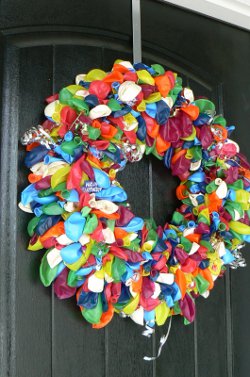 An entire 98.6% of readers are women; 45.1% of which are age 60 and older. These readers prefer to craft for holidays and seasonal occasions. Out of every holiday and occasion, 93% prefer to crafts for Christmas, 63% for birthdays, and 62% for Easter. Out of each holiday and seasonal cause to craft, 90% of readers reported that they never craft for Kwanza, 87% also reported the never craft for Cinco de Mayo.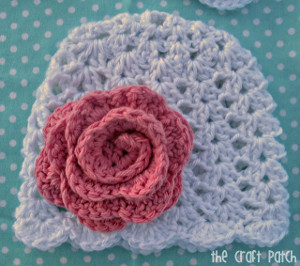 While some preferences differ according to holiday, the types of crafts created are pretty universal for readers. A total of 85.8% prefer to create decorations, 60% make wearable crafts, and 59.5% prefer to make handmade gifts and party favors. Predictably, the techniques of readers are stable throughout, 68.6% prefer sewing, 56.4% prefer crocheting, and 56.1% make crafts from recycled materials. On a related note, 36.4% of readers reported that they base what types of projects they make on what type of materials are required.
More Fun Stats:
-How much time do you prefer to spend on a single craft project?
1 evening – 20.7%
1-2 days – 54.2%
1 week or more – 25.1%
– What types of projects would you like to see in each issue of Create and Celebrate?
A collection of projects for a specific holiday – 12.4%
A mix of projects for all holidays in the next month or so – 42.0%
A collection of a specific type of craft project (i.e. 15 Crochet Patterns or 22 Mod Podge Crafts) – 16.6%
A collection of projects to fit your skill level or time constraints (i.e. 13 One-hour Projects or 33 Super Easy Crafts) – 29.0%
– How do you stay connected with AllFreeHolidayCrafts?
I subscribe to the Create and Celebrate newsletter from AllFreeHolidayCrafts – 83.8%
I'm a fan of AllFreeHolidayCrafts on Facebook – 15.4%
I'm following AllFreeHolidayCrafts on Pinterest – 12.6%
I follow AllFreeHolidayCrafts on Google+ – 11.4%
– What holiday best represents you?
Christmas – 73.4%
Halloween – 7.6%
Thanksgiving – 5.5%
If  you could live one holiday over and over, what would it be?
Latest posts by AllFreeHolidayCrafts
(see all)