Who doesn't love the circus? I know, I know–some of us have trouble with clowns. But doesn't everybody have at least one great memory of the circus? Maybe it was the huge elephants, or the acrobats, or the lion trainer putting his head in the lion's mouth. Or maybe you liked watching the trick horses. Whatever it was, there was that one, magical moment.
Well, now you can capture those memories in an easy quilt pattern! Recreate the magic for your kids in one of our gorgeous baby quilt patterns or snuggle up underneath a warm memory with one of these modern quilt blocks. And if neither of those tickles your fancy, why not try out one of our small quilt projects? There's something for every animal lover!
Baby Quilt Patterns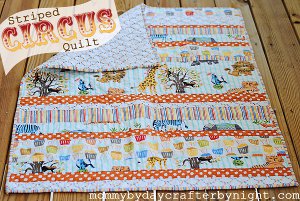 You can lose with an animal pattern for easy baby quilts. Try out the Circus is in Town Quilt or the Off to the Zoo Baby Quilt for a fun adventure that will keep your little one warm and their imagination active.
1. Circus is in Town Quilt
2. Circus Baby Quilt Patterns using Hawaiian Applique
3. Off to the Zoo Baby Quilt
4. Zoo Racers Baby Quilt
5. Zoology Bubbles Baby Quilt
Modern Quilt Blocks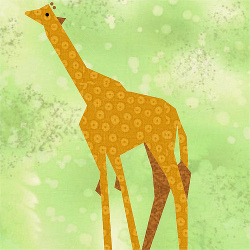 These gorgeous, modern quilt blocks are great to mix and match! Use a combination of the Giraffe Quilt Block and the Swimming Sea Turtle Block to together a whole zoo or stick with just one herd. Either way, you'll have a fun, festive quilt that will look good in every room.
1. Giraffe Quilt Block
2. Swimming Sea Turtle Block
3. Tiny Tabby Block
4. Grumpy Cat Block
5. Birds on a Wire Block
Small Quilted Projects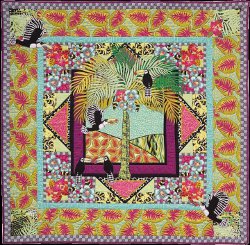 Pillows, wall quilts, and plushies, oh my! These adorable small quilted projects are perfect bits of home decor flair for your kitchen, living room, or bed room. Make the beautiful Stuffed Turtles for a nice twist on your guest room decor or hang the Jungle Safari Medallion Quilt on your living room wall.
1. Stuffed Turtles
2. Jungle Safari Medallion Quilt
3. Safari Applique Pillows
4. Patchwork Bunny Buddies
5. Elephant Applique Cushion
Want more adorable animal quilt patterns?
Speaking of adorable animal quilts, win the Leo the Lion Applique Cuddle Kit, the Sweet Dreams Boy Wee One Cuddle Kit, or the Scottie Girl Ziggy Cuddle Kit from Shannon Fabrics! These kits will help you make the warmest, coziest, cuddliest baby and young child blankets you can imagine. What's more, they're absolutely adorable. The Shannon Fabrics Cuddle Kits combine cute patterns and designs with comfort to keep whoever's nestled in them happy and warm, no matter how cold winter gets!
Get a closer look at the prizes…
Leo the Lion Applique Cuddle Kit
Sweet Dreams Boy Wee One Cuddle Kit
Scottie Girl Ziggy Cuddle Kit
What's your favorite memory of the circus?
Latest posts by FaveQuilts
(see all)