Hey, paper crafters! Did you know that TODAY is World Card Making Day? It isn't too late to participate in the festivities, and we at AllFreePaperCrafts are happy to share several homemade card ideas to get you started with your creative cards!
Birthday cards make fantastic paper crafts because you can make them all year long! While Christmas cards and Valentines are only appropriate for certain time periods, birthdays happen throughout the year. You can make homemade birthday cards for world card making day with so many fantastic tutorials! From invitation ideas to card making tutorials, you are sure to find a card you'd like to make.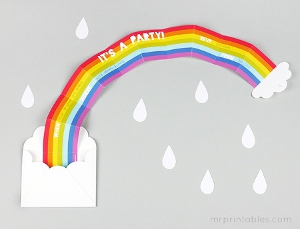 Birthday parties require invitations; otherwise, you won't have any guests! You can make an easy birthday party invitation like this Surprise Rainbow Party Invitation to invite your guests in a fun and creative way. Print these out and fill out the party details on World Card Making Day!
Interested in other invitation ideas? Try out any of these projects: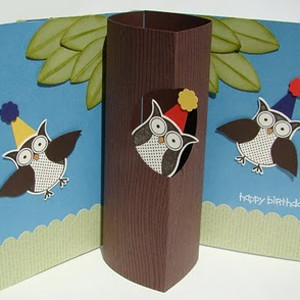 Participate in World Card Making Day AND create a cherished birthday card for your loved one! Do you know multiple people with October birthdays? Try any of these fantastic birthday card making tutorials! This Hoo's There Birthday Card is a great tutorial for the owl-lover in your life. Down to the little pom poms on their hats, these owls are absolutely fantastic creatures to wish your loved one a happy birthday!
Looking for more card making tutorials? Try any of these other ideas: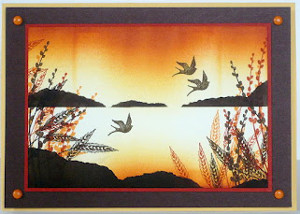 For a general card to give for any occasion, be sure to check out any of our other card making tutorials on AllFreePaperCrafts.com! Take this Sunset Over the Lake Card. This craft is absolutely gorgeous, and you can give it for literally any occasion!
Here are a few more fantastic cards to make:
Be sure to check out AllFreePaperCrafts.com and subscribe to our FREE weekly email newsletter, The Paper Post.