Wound up? Relax with these fabulous wire wrapped jewelry tutorials! Even though February is a shorter month, it can still be a stressful time of year. You need an activity to help keep you calm, and nothing is as fun and relaxing as making your own jewelry. These ten wire wrapping projects are favorites amongst our readers at AllFreeJewelryMaking. So you can take comfort in knowing that you are completing beloved and stylish jewelry pieces.
Everyone loves a good knotted bracelet or a lovely beaded necklace, but sometimes it is nice to expand your jewelry making skills. With this list of cool wire wrapping projects, you can try a new technique and learn a new style of jewelry design. Check out AllFreeJewelryMaking's list of wire wrapping technique tutorials, and get started making your own stunning DIY jewelry pieces today!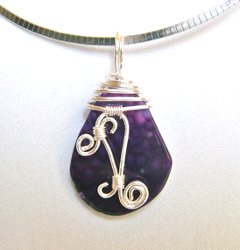 This Purple Passion Pendant design uses elegant scrolling silver wire to complement the rich royal purple tones of its stone. Accentuate any color gorgeous gemstone with this free wire jewelry tutorial.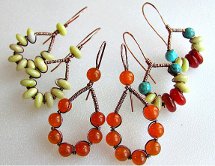 This free pattern on wire jewelry making is simple, yet intricate. Make these Woman-of-the-World Bead and Wire Earrings for the women in your life who are are colorful and vibrant, just like these beautiful DIY earrings.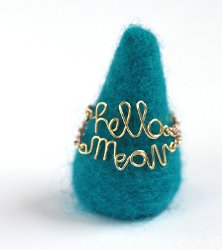 These quirky little jewelry crafts take wire-wrapping tutorials in a totally new direction. Make these Wire Word Rings with meaningful or funny messages. You'll be sure to make a statement with these whimsical homemade rings.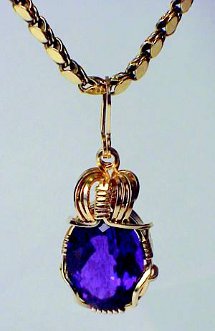 Still looking for the right wire wrapping project for you? Here are six more ways for you to practice your wire wrapping skills:
EXTRA: This collection features several wire jewelry pieces. Want to expand your skills in making these designs? Enter to win the Wire-Wrapped and Natural Jewelry Pocket Guides Giveaway! Learning how to make jewelry has never been easier than with these two helpful pocket guide books. If you have ever wondered how to wire-wrap jewelry, or how to make jewelry inspired by nature, these pocket guides are for you. Enter today to win this fabulous giveaway prize!  The deadline to enter is February 17, 2014, at 11:59:59 p.m. Eastern Time.