The XXII Winter Games, in Sochi, begin on February 7th and go until February 23. With just over two weeks of winter sports and athletic showmanism, it's hard not to get excited. Though I'm mainly looking forward to the hockey games, especially since so many of my beloved Chicago Blackhawks are representing their various countries, there is also a slew of solo events to get your pulse racing, like skiing, ice skating, or snowboarding.
In honor of the 2014 Winter Olympics, AllFreeSewing is here to inspire you with a fabulous collection of gold metal projects! Whether you want to show off your patriotism as you root for America, or you want to work on getting yourself in tip-top shape at the gym, we have something for you to create.
Show Your Pride
Cheer on Team America with these festive and patriotic sewing projects! These clothing and home decor items are sure to inspire a sense of camaraderie. If you're visiting us from another country and would be rooting instead for another team, you can easily change the fabric to reflect your country's colors!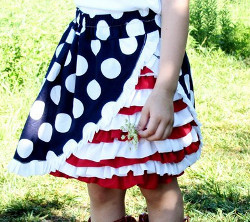 Seeing Stars Pillow Tutorial 
All Americana Stars Pillow Tutorial
Patriotic Pillowcase Dresses
Red, White, and Blue Dress
Learn to Sew Star Pillow
America the Beautiful Skirt
Easy Applique Star Tee
Train for It!
Have the competitive events inspired you to become more active and fit in your life? Whether you're a gym newbie (no shame! We all have to start somewhere) or you've decided to finally return to the gym after a short break, these projects are meant to help and inspire you in your journey to the gold!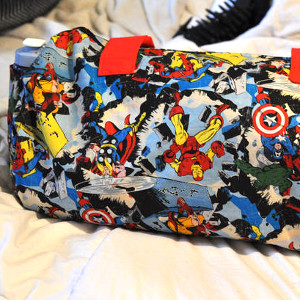 Exercise Pedometer Armband
Comfy and Secure Jogging Armband
Don't Sweat It Headband 
Superhero Gym Bag
Arm Band Pouch 
DIY Yoga Mat
Let the Games Begin!
With all the prepping and training you'll be doing to gear up for the winter games, why not be inspired to host your own mini games? Invite some friends and family over and hold your own contests and events to replicate those in Sochi; you can all go to an ice-skating rink and see who can circle the rink the fastest, or sled-race down an especially big and snowy hill! Or you could gather in a large backyard and come up with relay races and agility tests! At the very end, you can give out DIY medals and awards to the winners.
How cute is this Plush Torch and Medal? This great sewing pattern set was created by Cheryl from Sew Can Do!
What event(s) are you most anticipating?