We here at FaveQuilts are all about mixed media. We love printable patterns, books, eBooks, social media, and of course, YouTube. Video tutorials are such a great way to learn how to make a quilt. The visual component of a video tutorial makes every pattern just that much easier, since you can actually watch the process of sewing a quilt. But it can be a headache to sort through the huge number of posters on YouTube, since it's a medium that anyone can create content for.
If you love video tutorials, but don't love watching dozens of unhelpful videos, this is the blog roundup for you! We've gone through and found our favorite YouTube tutorial makers so that you don't have to. Check out these awesome content creators for easy quilting tutorials that you'll use again and again.
As the force behind Quilting Arts TV, you can be sure that Interweave always has top-notch content. Their picture quality is unparalleled and their video topics range from teaching you how to make a quilt using a specific pattern to insider tips and techniques that will improve your quilting across the board. They're not to be missed!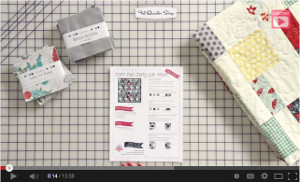 2. Fat Quarter Shop
Fat Quarter Shop is known for its phenomenal quilt tutorial videos. These tutorials have everything you could ask for: great quality, clear instructions, and downloadable patterns to go along what what you see on screen. Each video also includes suggested fabrics and pre-cuts for purchase. Beyond quilt pattern tutorials, Fat Quarter Shop also has a host of instructional videos which teach you about the latest in quilting tools and technology, as well as giving you clever tricks to make your quilting as easy and painless as possible.
There's not enough praise in the world for the videos that Marguerita McManus puts out! These tutorials are so clear cut and easy to follow. A true expert in the quilting arts, McManus is full of secrets, shortcuts, and awesome step-by-steps. You won't want to miss a single video!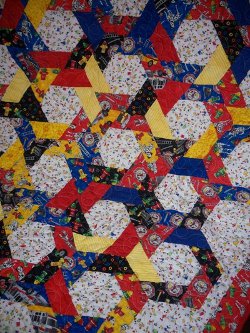 4. Jo's Country Junction
We've got a whole bunch of Jo's Country Junction tutorials over on FaveQuilts, but did you know that they have a while YouTube account, filled with great video tutorials? If you want awesome extras from the ladies at the Junction, be sure to go through their fabulous instructables for tips on everything from full quilts to dish towels.
5. FaveQuilts!
Not to toot our own horn or anything, but we think we've got a pretty great channel. We do our best to make sure there's a great variety of content, from book trailers to quilt tutorials. Not only that, but we always aim to include videos that will teach you not just patterns, but skills, so that you can get better with every quilt you make. Come hang out with us!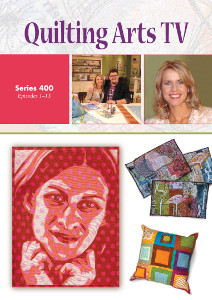 Speaking of TV, our exciting new giveaway is a free DVD set of Quilting Arts TV Series 400! The deadline to enter is April 23rd at 11:59:59 p.m. Eastern Time.
Quilting Arts TV is, hands down, the premiere source of quilt programming. In the Series 400 DVD set, host Patricia "Pokey" Bolton talks every week with experts and designers to bring viewers the best in tips, tricks, and advice.
Do you prefer printable tutorials or video tutorials? Sound off below!