Nothing kicks off summer like baseball season! Picture it: warm summer nights, sharing salted peanuts with your family members, hearing the crack of the bat as the ball soars into the sunset. Baseball is the epitome of a family-focused summer, which means these sports crafts are the perfect way to start your summer off right. From baseball crafts for your child's bedroom to quick and easy baseball crafts for preschoolers, these all-star ideas will guarantee your family's summer fun.
Decorative Baseball Crafts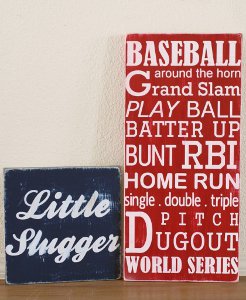 Turn your future major leaguer's room into baseball paradise with these decorative crafts.Whether you're looking for some simple DIY wall decor like the Ballin' Baseball Wall Art or you want to really knock your child's room decor out of the park with a Pottery Barn Knock Off Baseball Lamp, these baseball crafts are sure to make your little slugger smile. Once the season ends, you can also use your child's bat or baseballs to turn each one of these sports crafts into a custom keepsake that will easily transition into their teen years.
Baseball Crafts for a Party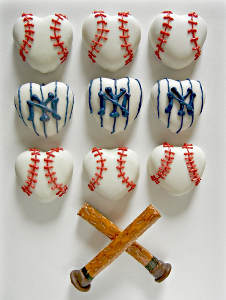 Summer sports are always more fun with friends, so why not invite your child's baseball team to celebrate their victories with a party? Create Sporty Baseball Centerpieces for the tables, and send the kiddos home with some adorable I Heart Baseball Treats. From DIY party decor to tasty party favors, these baseball crafts will make your child's party a home run.
Easy Baseball Crafts for Kids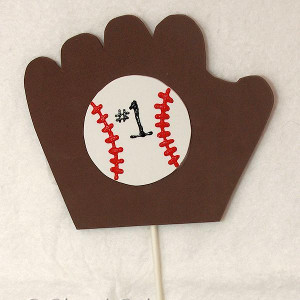 You don't have to throw a party to create some sports crafts with your child. Either of these adorable baseball crafts are ideal for some quick and crafty fun. Make the #1 Baseball Fan Sign with your little ones to take to their older sibling's game, or help your kids make a keepsake Charmed by Baseball Necklace to remember their first baseball season.
BONUS! Other All-Star Sports Crafts
If baseball's not the sport for you, don't worry! We have tons of other sports crafts that your child will love. Here are a few of our favorites:
What was your favorite sport when you were a child?