We've all been there. You've got a job interview coming up and you have no idea what to wear. First of all, relax, you're smart enough for the position and if they can't see that then you don't want to work with them anyway!
Second of all, instead of using your precious pennies on a new skirt, save some money and learn how to sew a skirt that you'll look and feel comfortable in. Half of the hurdle of an interview is overcoming your nerves, and with these free sewing tutorials you'll be notably more confident in your ability to put your best foot forward.
1. Anthropologie Ruffled Skirt Tutorial
For the girl who likes a little bit of flair and not just a straight edged pencil skirt, learn how to sew this Anthro-inspired piece.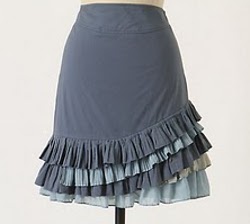 2. Mulberry Style Paperbag Skirt
If you're not the world's best seamstress, consider this easy DIY skirt to get a whole new look that will make you look chic and fabulous.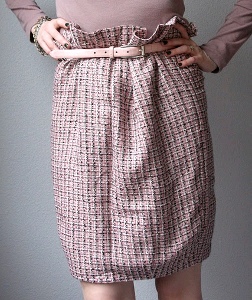 Certainly one of our favorite finds of late on the big, bad, worldwide web, we think this alternative take on the typical pencil skirt is fabulous. Many thanks to 2nd Story Sewing for sharing it!
A low-waist skirt can still take a tip or two from the good old days. We love how this sewn skirt tutorial involves a asymmetrical ruffle along the hem for a clean but fun look.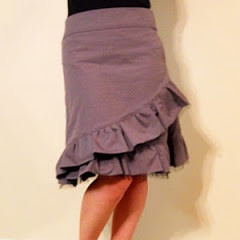 5. Ruffled Peplum Skirt Tutorial
Go atypical when you learn how to sew a skirt by placing the ruffles at the waist instead of on the bottom hem.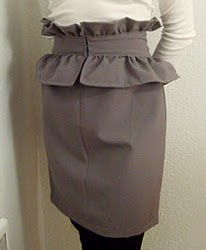 For a lengthening accent, sew a ruffle down the length of your sewn skirt. We love this Anthro knock-off that shows you how to make this charming piece.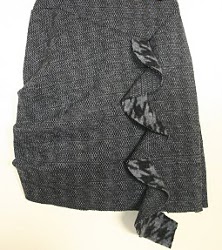 7. How to Make a Scalloped Front Skirt
One of the earliest projects hosted on AllFreeSewing, this scalloped skirt is still a favorite. Learn how to sew a skirt that's completely classic by following this tutorial.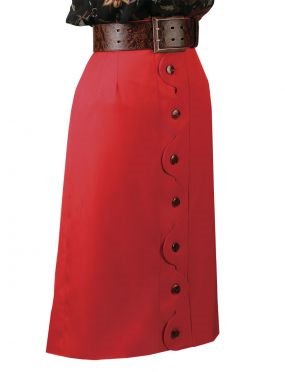 There is always this classic solution to your wardrobe woes. You might be the type that feels great in a classic, uncomplicated piece, and that's exactly what this sewing tutorial provides.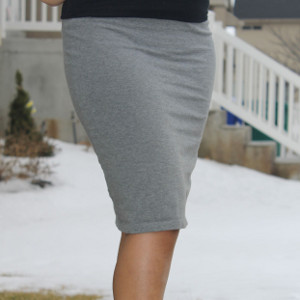 Whether you're learning how to sew a skirt for an interview for yourself or a loved one, these tutorials are a sure bet to boost your confidence. If you're looking for more types of skirts, check out our updated collection of fave pieces right here. We're wishing you great luck in your upcoming interview!
What did you wear to your first job interview?