Finding unique and thoughtful graduation gifts can be a difficult venture. It seems like just about everybody comes up with the same half a dozen ideas every year. If you want to give something extra special and practical, check out these DIY Graduation Gifts They'll Love: 15 Dorm Room Decorations. For students just graduating high school, there is one thing and one thing only on their minds: heading off to college. Luckily for you, these fabulous gifts combine both of those important life events. Skip the funny cards with money in them, framed photos, or books giving sage advice and give your graduate something they will actually use in their dorm or classes.
My absolute favorite graduation gift I ever received was the quilt my grandmother handmade for me. It was so nice to be able to have a little bit of home and my family when I moved hours and hours away from my family. Plus, handcrafted dorm room decorations pretty much ensure that your graduate will have a unique and sassy dorm room. While everyone else is unpacking the same Bed, Bath & Beyond home décor, your grad will be singing your praises as they unpack their unique and lovely DIY graduation gifts.
DIY Dorm Room Decorations
All of these DIY dorm room decorations make awesome and unique graduation gift ideas. Any new grad would absolutely adore opening up one of these. Decorating your move away from home can be a big deal. It lets a student start crafting their new college identity as well as bringing a little bit of home with them. From convenient DIY organizers to adorable bath towels, these DIY dorm room decorations are sure to be a hit.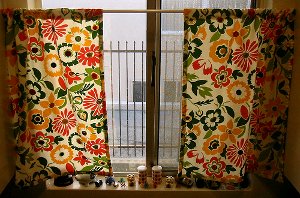 Classic Class Gift Quilt
Hanging Jewelry Holder
Denim Organizer
Darling DIY Duvet Cover
Vintage Button Kitchen Curtains
Lickety Split Laundry Bag
DIY T-Shirt Reconstruction Pillowcases
Owl Dry DIY Bath Towels
Fabric Storage Boxes
Other DIY Graduation Gifts
If you would prefer to give an accessory instead of decorations, these DIY projects are exactly what you are looking for. From a brand new wallet to a chic messenger bag, these DIY graduation gifts would delight just about any grad.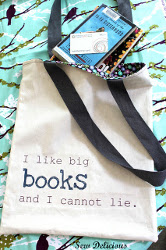 Zippered Laptop Sleeve
Stylishly Sturdy DIY Laptop Case
DIY Wallet
Magical Messenger Bag Pattern
Totes Big and Small
Big Books Library Bag
If you love these DIY graduation gifts, check out these 18 Graduation Gifts for Her and these DIY home décor ideas.
What is one thing you wish you had in your dorm room?