You can bring a breath of fresh air into your home even before the snow has melted away by creating your own craft flowers. Real flowers are beautiful, but arrangements can be expensive, and they don't last forever. The editors at AllFreeChristmasCrafts want to help you find inexpensive, but beautiful alternatives that you can create and display in your home as long as you want. Learn how to create a variety of flower craft projects with these ideas below:
Chenille Button Flower Ornaments – Start off simple with this ornament craft that can help you get rid of some of your craft drawer clutter. These fun little decorations don't require much outside of pipe cleaners and buttons, meaning there's plenty of ways for you to add your own touches. Their size not only allows them to be homemade Christmas ornaments that the whole family can make, but also wearables and embellishments for bigger projects.
Fabric Rosette Cuff – Your home isn't the only thing that can have a spring-themed upgrade; think about your wardrobe too. Pick out your fabric fabric and see how you can make DIY bracelets with a 3D design that's going to grab a lot of attention.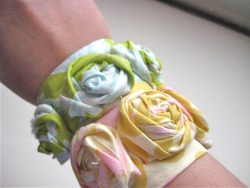 DIY Flower Pillow – Another simple way to spruce up your home decor is felt. Any plain pillow can be turned into a spring-inspired flower craft that adds just the right pop of color to any setup. Non-sewists will be happy to know that the tutorial has options for both stitching and gluing, so you can learn how to make a pillow decoration too.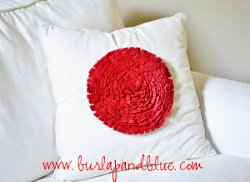 Recycled Book Rosette Wreath – A popular technique when it comes to craft flowers is making rosettes. In this case, you can make a paper craft, recycling craft, and a new homemade wreath all at the same time. It can be a bit time consuming, but the results will be worth the effort.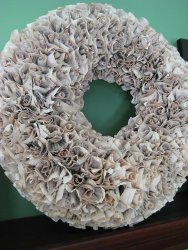 White Flowers – While many of these projects are meant to be large scale decorations, you can also make flower crafts more suited for a windowsill or mantel. These white flowers are made with easy-to-find materials and add a certain modern elegance that can brighten up any room.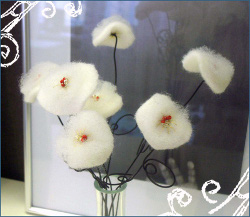 Rose Card – A lot of major holidays have passed, but there are many more coming up (including plenty of birthdays and anniversaries), so make this next occasion all the more special for a loved one by sending them a handmade card with a floral theme. The tutorial has a thorough step-by-step guide for how to create a professional design that will be cherished by anyone.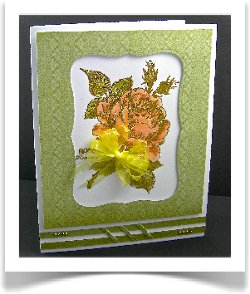 Cherry Blossom Chandelier – Anyone interested in creating new home decor crafts needs to see this standout decoration. Store-bought chandeliers are very expensive and not suitable for every household. Luckily, there's this impressive project that is a cascade of flowers and crystals that you can hang in any room with a ceiling. It's hard to believe this gorgeous DIY craft project is made out of an old embroidery hoop!
What do you make craft flowers for?