It's the new year and a time to be excited about new things to come! However, it is still the winter, and often winter weather can bring about the blues. Cheer up and see the beauty of winter weather with these nature-inspired designs. Soon people will be looking forward to flowers blooming and the sounds of springtime. But guess what nature lovers? There is no need to wait until spring when you can enjoy these fabulous jewelry for winter pieces right now.
AllFreeJewelryMaking has compiled a list our favorite nature-inspired projects for winter. From magnificent winter roses to sparkling ice-inspired projects, you are sure to find an awe inspiring jewelry piece amongst this lovely collection of winter projects.
Rustic Winter Designs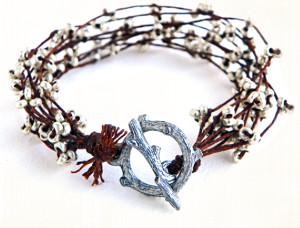 Carry a little bit of winter into your style with these nature-inspired designs. Evoke the stunning shimmery look of a fresh snowfall on dainty tree branches with a Silver Branches Bracelet. Find this sparkling winter piece and more below.
Winter Rose Ideas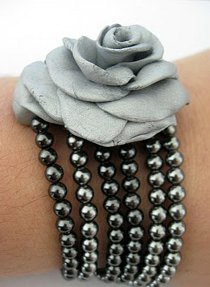 Flowers are often associated with spring, but roses are both pretty and popular all year round. From simple stud earrings to intricate crossweave bracelets, here are some gorgeous winter rose projects to add to your homemade jewelry collection.
Ice and Snow-Inspired Projects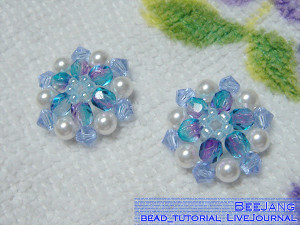 Frost yourself with fresh and fabulous ice and snow-inspired jewelry pieces. Get the sparkle and shine of ice crystals without the chill of the cold. Stay warm at home and craft these beautiful winter patterns.
For more winter-friendly projects, check out 24 Winter-Ready Jewelry Designs. Be sure to visit AllFreeJewelryMaking for more nature-inspired projects throughout the year.