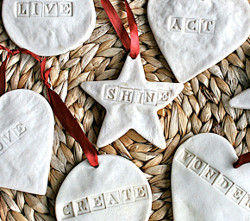 AllFreeKidsCrafts is ready to wave goodbye to the 365 days we lovingly labeled 2012 and welcome a fresh batch of days to come. As we all say farewell, take a few moments to let the highlights of the year create a reel in your mind's eye. Which memories make it onto the short list of favorites? Rather than shooing those into the past, you may want to package them neatly into a carry-on that will fit right under your feet on the ride through 2013 and beyond.
The top crafts of 2012 will certainly not be left behind, since trends see no barrier between the last of the year and January 1. They are more than willing to cross over to the unexplored territory of the new year, so craft on. AllFreeKidsCrafts has gathered the Top 50 Fun and Easy Crafts for Kids of 2012 so that you can look back on the year with a smile and a sense of accomplishment. With this extensive list of must-makes, you're going to feel like a kid in a candy store. But instead of candy, those shelves are lined with instructions and materials for the coolest kids' craft projects. Slip right it on the trends by crafting one or more of the reader-favorites.
Homemade Ornaments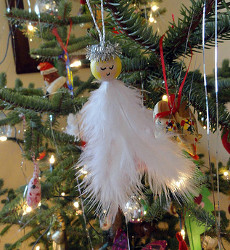 The top two crafts of the year were both stunning ornaments. I think the draw towards these adornments, though, is that they can hang around the house anytime of the year. No time is more appropriate than another for inspirational words, and it couldn't hurt to have a darling angel hanging around the house all year. These two kids' crafts are also easy to make and a blast to create.
Fairy Tale Crafts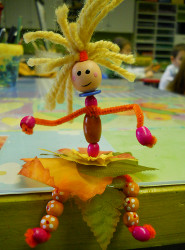 It's no wonder kids find fairy tale crafts to be among the best. They allow kids to play and pretend as their creativity is stretched past its supposed limits. The third and fourth most popular crafts allow kids to exit the dullness of realism and enter the magical land of imagination. Fall Fairies and Neon Lights Nighttime Bath are crafts that take barely any time to make, but the playtime afterwards is never-ending. The kids won't want to get out of the bath until their fingers and toes are tiny raisins, and the adventures they go on with their fairy friends will take them worlds away.
Finger Crochet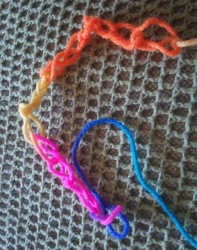 It is no secret that AllFreeKidsCrafts' kids love to learn, and we love to hear that. The fifth most popular craft of 2012 teaches you how to finger crochet! How cool? Once you learn this skill, the possibilities of what you can make are endless. It's a great introduction into the world of yarn and provides a peep hole into the more adult crafts on a youthful scale. Some of the other extremely popular crafts which also involve learning a new skill are the Finger Knitting Hula Hoop Rug, the Finger Knitting Scarf, and the Start Sewing! Kit. Learn on, kiddos!
What is your favorite craft from 2012, and which of these will you be sure to make in 2013?