Nothing says "summer" like a day on the high seas. Forget beach vacations: we're talking cruise ships, motorboats, even a fishing dinghy. Quilters are always looking for simple quilt patterns that suit their interests, and for all the sailors out there, your time has come. Today, FaveQuilts is honoring everyone who would rather get sea legs than tan legs, who'd rather set sail than go to a great sale, and who measures speed in knots.
So whether you're looking for baby quilt patterns, free bed quilt patterns, contemporary quilt block patterns, or just easy quilt designs for your home, these adorable nautical quilts will take you out to sea and back.
Baby Quilt Patterns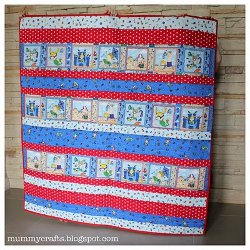 1. Out to Sea Baby Quilt
2. Kissy Fish Baby Quilt
3. Beachy Baby Strip Quilt
4. Salt Water Taffy Boy & Girl Quilts
Nautical Quilt Block Patterns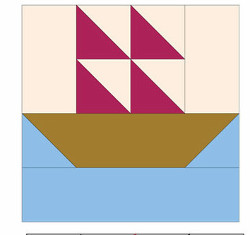 1. Swimming Sea Turtle Block
2. Gone Fishin' Paper Piecing Block
3. Smooth Sailing Quilt Block
DIY Home Decor Quilt Patterns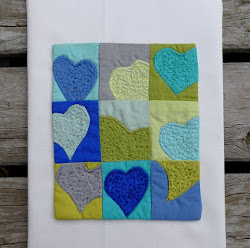 1. Heart of Sea Glass
2. Nautical Applique Pillows
3. Underwater Stripes Quilted Bag
4. Cool Color Checkered Quilt
5. Seaside Chevron Picnic Quilt
And don't miss…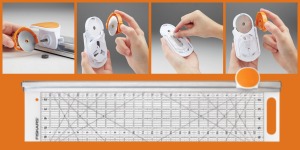 Enter to win the Fiskars Rotary Cutter and Ruler Combo and No-Touch Blade Change Tool!
Cutting fabric is easily one of the most difficult and tedious steps in the process of making a quilt. Whether snipping half-square triangles or fighting with fussy cuts, quilting is all about precision. Fiskars' Rotary Cutter and Ruler Combo ensures straight, clean lines through fabric while the No-Touch Blade Tool keeps the quilter's hands safe from cuts when it comes time to trade out an old blade for a new one.
The deadline to enter is May 23th at 11:59:59 p.m. Eastern Time.