Remember those Lincoln Logs? Are they even still around anymore (I must be showing my age)? You can stack them as high. I loved building things with my hands. That's why I became so crafty as an adult. Although, I was never prepared to give up my popsicle stick crafts. They were very much like the Lincoln Logs, only they wouldn't fall if my sister knocked them down. They always came in a variety of colors, or I got to color them and pattern them how I want to. These days, I use classroom popsicle stick ideas all the time. I have a decorated mason jar activity craft where the sticks have stuff for the kids to do so I don't hear the, "I'm boooooored." And like any teacher, I have a jar of their names so random selection is actually random. For a Father's Day Craft, I would have the children build a house or some kind of building frame, with tool stickers saying "You build me up." If you want to be the best adult to a child ever, with stick crafts, let them eat a whole box of popsicles to get the sticks themselves. (I suggest you have backups because they get full really quick.)
Popsicle Stick Crafts for Kids and Adults
Popsicle sticks are a very underrated craft, and that makes me very sad because you can do so much with popsicle stick projects! There are people who make small scale castles and houses with them with clay plaster for a roof. I can't even make a successful coil pot. The great part about popsicle sticks is that they can be used for home decor or outdoor crafts. I promise you aren't confined to mere kids' crafts with these. I did list them, because these are a fun way to help with their motor skills with the glue bottle, but there are some fun cheap decor ideas that you can utilize with this easy craft material for your house and home.
Kids
Adults
Popsicle Stick Chandelier from Bored and Crafty
DIY Clock from Hip House Girl
DIY Popsicle Stick Starburst Mirror from The Happier Homemaker
X-Treme Bird Feeders from Tonya Staab
Bending Popsicle Stick Vase from The Cheese Thief
BONUS! Speaking of crafts for adults, check out our gorgeous collection: 44 Easy Craft Projects For Adults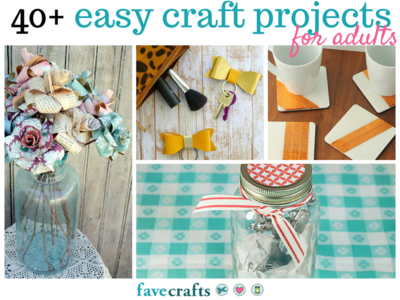 We want to know: did you buy the popsicle sticks or get a box of popsicles first?