I hate to break it to you, but it's spot season again. I know you just got over that spell of spring fever, but it seems that the next seasonal illness is upon us. If you've been seeing spots, don't fret – Dr. FaveCrafts is on call! She suggests two remedies: get plenty of exercise and excitement by planning a polka dot party, or remain restful and unwind with a few polka dot stitching patterns.
These Polka Dot Wine Glasses that you see on the left might be just the thing to get you inspired this season and chase those summertime blues (a far worse ailment) away for good. If you're ready to bring your spotted friends into the home, perhaps you would like to try some cute polka dot décor. DIY Dot Pots are an adorable place to put your growing flowers, and they look great indoors or outdoors! If you're the artsy type (which I know you are), then maybe Polka Dot Wall Art is more your style. It adds a lot of brightness and cheer to a home that's not quite summer-ready.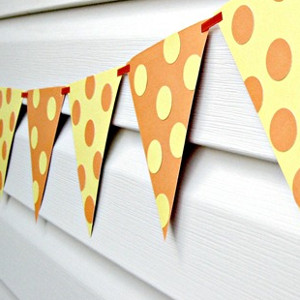 Ready for some company? A Polka Dot Patterns Party is just what you need to celebrate the cheeriness of summer. These decorations will create a fun atmosphere, but don't be surprised if your guests all go home with a little polka dot fever of their own (it's contagious)!
Polka Dot Pennant Banner – Save a few bucks on your next party and create this exciting, eye-catching banner.
Polka Dot Tissue Lantern – Paper lanterns create a warm and inviting glow after the sun sets, so make sure your guests are entertained from dawn 'til dusk with this cheery light craft.
Polka Dot Pinwheels – These decorative "toys" are great for parties because they add just the right amount of whimsy, but don't be surprised if you see your guests plucking them out of the ground to keep for themselves!
How to Make a Polka Dot Crown – Lastly, show your guests who the real polka dot princess is with this fun, easy-to-follow tutorial.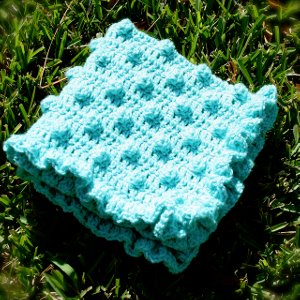 Don't worry if you're still not feeling up to a party. Choose a polka dot pattern to knit that will keep you cozy and rested in the comfort of your own home. Settle back with some iced tea, get out your knitting needles, and be thankful it's not the Chicken Pox.
Polka Dot Frenzy Afghan – Try not to fall in love too quickly with this afghan pattern (it's addicting!).
Aqua Dots Baby Blanket – If you're feeling particularly giving, this pattern comes in sizes for all ages!
Yellow Dots Summer Scarf –  This scarf is surprisingly perfect for those cool summer days when you don't want to catch a chill.
Pretty in Polka Dots Cowl – Add some adorableness to your outfit with this fun polka dot knitting pattern.
Felted Polka Dot Purse – Carry your summer essentials in this lively purse with matching cosmetic bag!
Which of these polka dot patterns is your favorite and why?