The end of the year is such an exciting time! Not only is Christmas less than a month away, but New Year's is right behind it. For Christmas crafters, this means putting up the last of your decorations and finally handing out the handmade Christmas gifts you worked so hard on. For all of us at AllFreeChristmasCrafts, this is also a great time to review what all of you crafters out there liked the most this year.
We're excited to share our big, year-ending collection of 2012's top 100 Christmas Crafts with you! You'll find links to all of the projects that on many wish lists this year. See if your favorite on there, and find a new craft to start off the near year.
Christmas Ornament Ideas – Nothing has been more exciting than to see what new kinds of handmade Christmas ornaments bloggers have been working on. We've seen everything from sewn Christmas ornaments like the Birdie Ornaments to projects made out of toilet rolls!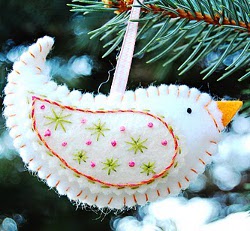 Homemade Christmas Decorations – Many of you came to our site in search for more budget-friendly Christmas craft options for your own Christmas home decor. You can plan ahead for next year with some eco-friendly options that are just as stylish as they are thrifty, like the ever-popular Dollar Store Glass Hurricanes.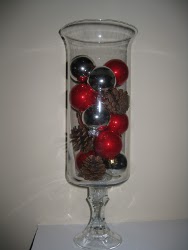 Homemade Christmas Gifts – Crafters this year were especially generous with the heartfelt and creative gifts they created this year. You, our readers, were big fans of practical projects like the Christmas Treat Jar that loved ones can use all year.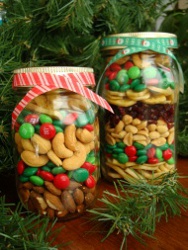 Free Christmas Patterns – Crafters with many different talents such as crochet and knitting provided plenty of Christmas patterns that many of you used as DIY Christmas decorations and homemade Christmas gifts for others, such as the Candy Cane and Gingerbread Pot Holder.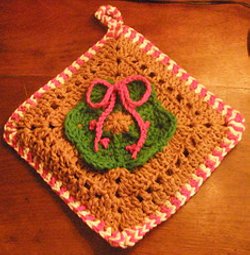 Christmas Crafts for Kids – There are many little crafters out there, and we wanted to make sure they had a winter full of Christmas crafting fun. The Melted Snowman Ornament alone received a huge response, showing that crafters of all ages were working hard this year.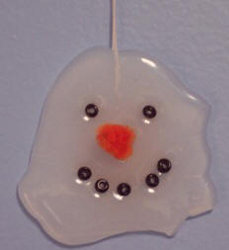 Christmas Characters – From Santa to Frosty, this was an excellent year for new ways to create Christmas characters out of all kinds of materials. The most popular craft of the year, the Pasta Angel Ornaments, shows that it doesn't require money to create something long lasting and beautiful during the holidays.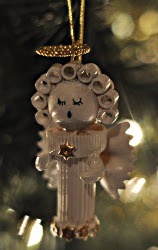 Recycled Crafts – We were happy to see so many Christmas crafters embracing eco-friendly and green Christmas craft ideas. One of the most beautiful crafts we saw all year was the Embossed Soda Can Snowsicles. It's hard to believe these crafts are made of reusable materials, because they always look brand new.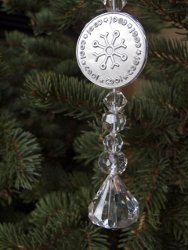 To find out what other Christmas crafts people couldn't stop making this year, take a look at the rest of 2012's top 100 Christmas crafts. We can't wait to see what's in store for next year!
 What was your favorite Christmas craft this year?