The Oscars are a time each year to honor Hollywood's biggest names for their work, but they're also the best time to see some of the best (and worst) in fashion walk down the red carpet. The awards themselves are very important, but the fashion choices almost always overshadow the winners. People will share their reactions to the awards, but the conversations will ALWAYS veer towards, "Yeah, and did you see the dress she was wearing?!"
For me, it's a night where I get to get all dressed up in my Target-chic glitzy outfit and go to my friend's apartment for her annual Oscar party. Everyone gets red carpet ready, and we have our own little photoshoot before gathering around the TV in time for the actual red carpet. For us, the awards themselves are important, but they do take a backseat to what everyone is wearing and how everyone looks.
Oscar style is always glamorous and indulgent; some celebs choose to go with a long and sleek silhouette while others take advantage of the event to rock something more outrageous and a bit less "safe." If you're looking to create your own Oscar-worthy ensemble for your own Oscar party, AllFreeSewing is the place for you! We've sought out our more glitzy projects to share with you for some inspiration.
Mix and Match
If you aren't ready to take your look to full-blown Oscar-level and want to look a little more subdued, you can still look stylish and fancy. The best part about these outfit pieces is that you can mix and match them with anything. You can wear the black peplum top with the white lace skirt, and you have a timeless look that works for both an Oscar party and a work outfit. Incorporate these pieces with what you already own for even more styling options!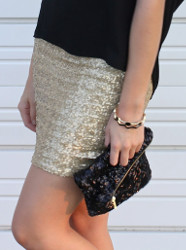 15 Minute Lacy Blazer
Elizabeth Taylor's Favorite Lace Skirt
Glam Accessories
Don't forget the accessories! As you're getting yourself all dolled up, don't forget a clutch to hold a mirror and your emergency lipstick and the appropriate scarf or wrap to keep you warm this chilly winter. The right accessories can add the proper Oscar glitz to just about any accessory, so don't be shy!
Purses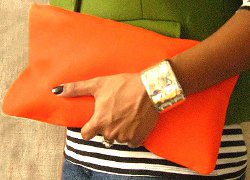 On the Go Designer Purse
Scarves and Stoles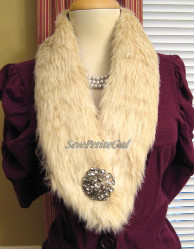 Red Carpet Ready!
Are you ready to go all out with a fabulously fancy dress? These dresses are all fit for a fantastic party. Depending on the mood of the night, choose a sleek and simple long gown, or you can go shorter and tighter to have a dress with a little more party in it.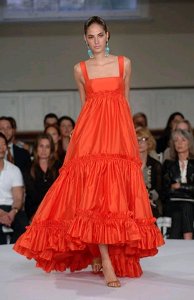 New Year's Resolution Party Dress 
Plus!
Check out these gorgeous dresses and amazing glitter pumps I came across while looking up Oscar inspiration? They all come from Suzannah from Adventures in Dressmaking!
DIY Christian Louboutin Glitter Pumps // Red Skater Dress // Silk Party Dress
Are you more excited for the awards or the fashion of the Oscars?