Happy New Year! The start of a New Year is always a huge relief, isn't it? Even though it's just another day, it signifies the start of something new and acts like a reset on your life and on your habits. People make New Year's resolutions to follow all year round. Have you thought of your own New Year's resolution?
For many people, getting organized is always near the top of the list. To have your personal space in some sort of order, with things put away and easily located, is a top priority for most people. Luckily for you, we at AllFreeSewing have some fun and easy sewing projects that are geared towards helping you clean and sort your life. Plan ahead and get a head start on all those goals you're setting for yourself. Maybe you want to keep your house or apartment cleaner; we have some great towel and even Swiffer ideas for you! Do you want to be able to organize your jewelry so you can find what you're looking for much easier? We have some fantastic DIY jewelry organizers for you to try! And if you're just looking for a way to make some inexpensive boxes to keep things together and a bit more out of sight, we can help with that, too.
Towels and Swiffers:
Before you can actually organize anything, you should probably clean it thoroughly. These easy DIY projects will help you make towels and rags out of things you already own!
Bins and Baskets:
Your stuff is organized; now what? It's time to put it all in its place!

Accessory/Jewelry Organizers:
What do you do with all your jewelry or smaller items that you want to keep together? Make one of these hanging organizers and never lose track of something again!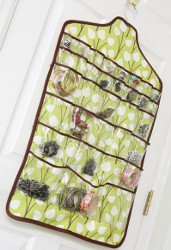 Miscellaneous Organizers:
If you want to carry over your organizational strengths and know-how to other places of your life (school, your car, by your bed, etc.), were got just the patterns for you!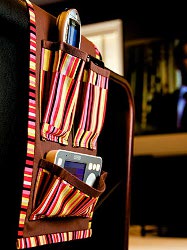 Want to make these gorgeous, sewn projects? You can with the help of this Festive Forest Five Quarter Bundle from Five Monkey Fabrics! Until January 6th you can enter once a day, every day to win these gorgeous prints. Enter here!
What are your New Year's resolutions?