The results are in! If you subscribe to our Craft Christmas Ideas newsletter then you may recall participating in a survey around May 19th.
Here at AllFreeChristmasCrafts we've analyzed your answers to our questions about your habits and preferences when it comes to AllFreeChristmasCrafts and more. Enjoy these revelations about readers' preferences; we hope you'll find them both merry and informative.
Who would have thought…
A staggering 98.8% of Crafty Christmas Ideas subscribers are women, the majority of whom are over the age of 50. We found that these newsletter subscribers tend to craft anywhere from once to a few times a week, with a combined 56.6% preferring to spend as long as an evening or weekend crafting. What does this tell us? You want projects that are short, sweet, and simple.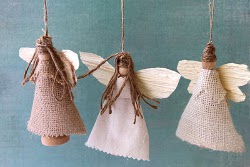 Not surprisingly, readers reported that they craft primarily for their family members. Readers reported being most frustrated by the cost of crafting. This is consistent with 34.6% of survey takers who reported that they would like to see more gift ideas on AllFreeChristmasCrafts.com, since those ideas serve as inexpensive alternatives to department store merchandise. Predictably, 80.7% of our newsletter subscribers said that project pages were their favorite part of the AllFreechristmasCrafts site.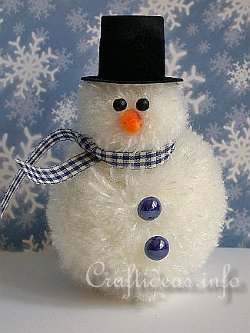 When asked if they crocheted, knit, or sewed in addition to Christmas crafting, 76.2% of survey takers reported sewing, 65.7% crocheting, and 39.5% knitting as hobbies. One of the most diverting responses from Crafty Christmas Ideas subscribers was their favorite Christmas icon. Interestingly, 27.0% of newsletter subscribers prefer snowmen, 25.5% angels, and 20.2% Jesus. If they couldn't craft for Christmas? 31.1% said Easter, 32.1% Halloween. Other holidays of interests to traditionally Christmas crafters included Mother's Day and patriotic holidays.

Other Interesting Stats:
Favorite part of AllFreeChristmasCrafts site:
Project pages – 80.7%
Collections – 2.5%
eBooks – 12.1%
Giveaways and Reviews – 4.75
Stay connected with AllFreeChristmasCrafts:
Crafty Christmas Ideas Newsletters – 90.6%
Facebook -13.7%
Pinterest – 15.0%
Twitter – 0.6%
Google+ – 6.6%
FaveCraftsBlog – 12.5%
Time of day spent online:
In the morning – 33.8%
In the afternoon – 11.8%
In the evening – 31.6%
I'm online all day – 22.8%
Most Frustrating Thing about Crafting:
The Cost – 49.2%
The time it takes to make projects – 17.6%
Lack of variety – 12.6%
The mistakes along the way – 25.9%
Some of your answers made us laugh, thankfully none of them made us cry, but all of them helped us to determine how we can improve AllFreeChristmasCrafts and Crafty Christmas Ideas going forward. The results have given all of the AllFreeChristmasCrafts editors a better understanding of our readers, their crafting objectives and interaction with the online community. Subscribe to Crafty Christmas Ideas and see how we improve!
Thanks for participating!
What's your favorite Christmas icon?