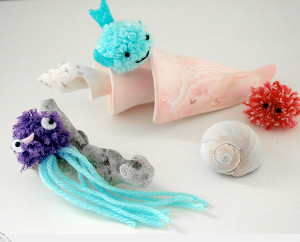 Don't you just love going to the aquarium? When I'm at an aquarium, I often fantasize about climbing into the tanks with those beautiful fish and adorable turtles. Luckily, there's a less dangerous way to get close to these stunning creatures–I can craft my own!
The Pom Pom Sea Creatures pictured at left show how many different underwater creatures you can make with one material. The jellyfish is silly as-is, but I think some googly eyes would make him even more lovable. If you like to spend your summer days outdoors rather than indoors, there are Sea Creature Sand Castle Molds that make sand castle building easy. These cans are painted with grinning starfish, clams, and more. We've got a ton of summer crafts for kids and adults that are inspired by aquatic life.
Just Keep Swimming: Fish Crafts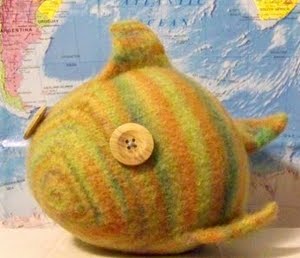 Cute Knitted Fish – I can't decide what I love more about this knitted fish pattern: the multicolored yarn or the button eyes.
Tropical Reef Fish – Paper plate crafts are great for the parent in a pinch. You can keep kids entertained for hours with these budget-friendly fishies.
Seahorse Window Hangers – Inspired by a popular book , this summer art project is perfect for children who like to play with clay.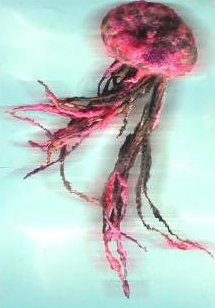 Jellyfish Crafts for Kids
2 Hour Felted Jellyfish – Follow this easy felted knitting pattern to create a jellyfish pal for your little one.
Happy Hanging Jellyfish – As far as bedroom decorations go, they don't get much cuter than these cheerful kids crafts.
Elegant Jellyfish Ornament – Keep the spirit of summer in mind during the cold winter months with this eye-catching handmade ornament craft.
Yarn Turtle Patterns & Crab Crafts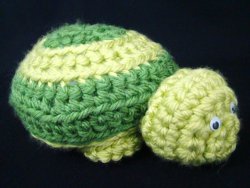 Toddler Turtle Pillow – This crochet turtle pattern is a cuddle buddy and pillow in one.
Tuck the Turtle – Tuck is a mellow turtle who's bound to bring a smile to your child's face.
Crabby the Crab – Don't let his name fool you; Crabby is actually a smiley guy. This free crochet pattern is available in symbols or in English.
Styrofoam Cup Crabs – Googly eyes and pipe cleaners make these summer crafts come to life.
What's your favorite undersea creature to craft?