Summer is a time of beachy bracelets, rope necklaces, bold colors, and nautical prints; but, sometimes even in the hot summer season, you need a little bling in your life. Every girl's gotta have a little sparkle, even in the summer months. There is no better way to add a little shiny element to your ensemble than with a lovely homemade jewelry piece. That is where these trendy summer metallics come in. Wear these bright and shiny precious metal hues all summer long. If you are looking to stay chic with this summer trend, AllFreeJewelryMaking has compiled a list for you of some of these fabulous metallic jewelry projects. Shimmer and shine with this sparkly summer trend!
 Metal on the Moon Necklace
One of the best ways to get this trendy summer look is with this luminous necklace pattern. The Metal on the Moon Necklace is a sweet, inexpensive knockoff that will surely put a smile on your face during the sunshine season.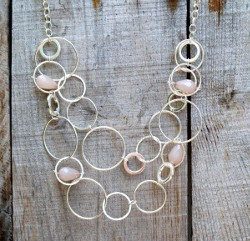 Metallic Bangles
Making bangles from scratch can be a little tricky, but these metallic bangles are well worth the effort. Thin and light for summer, but classy for the whole year round, there are endless benefits to these pretty DIY bangles.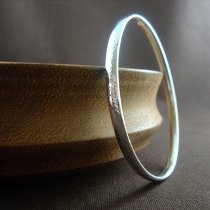 Hidden Message Locket
Perfect for beginner and those new to the art of metal stamping, this precious little locket is a lovely DIY metal stamped jewelry project. Simple and sweet this homemade locket is sure to be near and dear to your heart this summer and beyond.

Classic Crystal Arm Cuff
This Classic Crystal Arm Cuff is a quick and easy project that is sure to impress. The gold wire is pretty enough on its own, but the crystal beads are what set this accessory apart. Plus, its thin wire keeps it from being heavy during the summer season.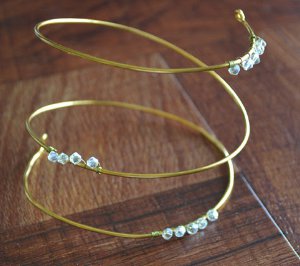 May Flowers Metal Earrings
In under a half an hour, you can create chic boutique style jewelry with just a design stamp, texture hammer and a few blanks. Follow this step-by-step tutorial, and you will be amazed at how easy these DIY metal earrings are to make. Celebrate summer flower season with these pretty-as-can-be DIY earrings.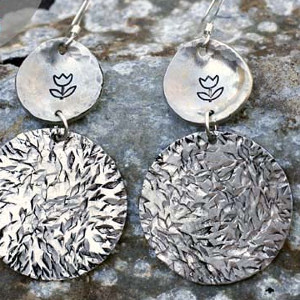 Metallic Lace Cuff
This Metallic Lace Cuff is a DIY bracelet made for showing off, and not just because it's designer-inspired. Bright gold coloring combined with the delicacy of a lace bracelet design ensures that this fantastic cuff will be a keeper for your wardrobe for this summer and beyond.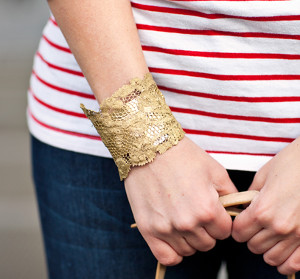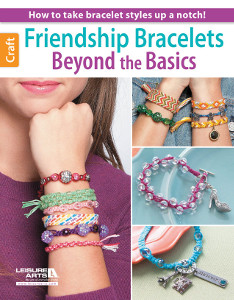 And don't miss…
Speaking of trendy jewelry, there is nothing quite as trendy for summer as friendship bracelets. These DIY bracelets are a staple of the season. Think friendship bracelets are just for kids? Think again! In Friendship Bracelets Beyond the Basics, from Leisure Arts, you'll kind tutorials that everyone can enjoy. Kids, teens, and adults alike will find patterns they adore in this compilation of nineteen friendship bracelet tutorials. Enter to win Friendship Bracelets Beyond the Basics by June 10, 2014, at 11:59:59 p.m. Eastern Time.
What is your favorite summer jewelry trend?