Man, it sometimes seems like sewing projects are tailored only to women. What about the boys? After all, according to the U.S. census roughly 50% of the population is made up of men, so there's really no need to exclude them from sewing adventures.
I've rounded up some sewing projects with men in mind. Make these as a gift to yourself, for dad, or for a boyfriend. Whatever excuse you need in order to sew one of these patterns is fine. What with Father's Day, graduation parties, and birthdays coming up, chances are you don't need to dig too deep for a reason to try out these awesome patterns.
I'll start us out with a staple for many men: boxers. A fundamental part of a man's daily life, the boxer has also made its way into women's pajama collections because of their extreme comfiness. (Ergo, if you're a lady reading this who has no one to gift these to, just make them for yourself.) Getting down to brass tacks though, these Boxer Shorts a serious money saver. If you're looking to penny pinch then making your own boxers is one way you can. Have you seen prices for men's boxers lately? They're out of control. These shorts will keep you and your wallet happy.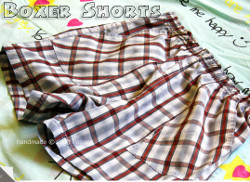 I decided to go straight to the source to find another boxer pattern and found these instructions on How to Sew a Pair of Boxer Shorts from Man Made. Now you have two options for this totally necessary piece of clothing.
Moving on to more masculine accessories is, you guessed it, this Men's Wallet. It doesn't get more manly than this, does it? Learn how to sew a wallet from these simple instructions. This is a great project because, again, it's a money saver. Even basic wallets can rank around 100 clams at the department store. Dropping that much dough on something that sits in a pocket all day is malarkey. Sew a wallet that appeals to your tastes with this easy project.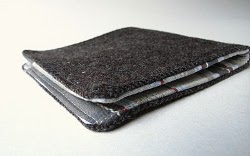 It's time to add some dignity to the coffee cozy. If you're going to make one, make it look manly. After all, your coffee cozy is your fierce protector braving the scalding hot temperatures of your morning Joe. Give it the look it deserves by crafting this Manly Coffee Cozy. You won't find butterflies or flowers in this pattern. Consider gifting this to dad this Father's Day. It's a simple sewing project and will make dad feel tough as nails when he steps outside with his new-found sidekick, the coffee cozy.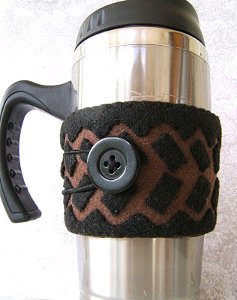 I saved the toughest for last. The Club Jacket is oh, so beautiful, yet requires careful attention while sewing. This is an advanced sewing project, friends. Don't be deterred from making it, though! The instructions for this pattern are very accessible. I'd certainly say that stepping up your sewing game is worth a fitted jacket that looks as good as this one. You or your loved one shouldn't be contained to small, medium, and large sizes only. Create a fit that is customized for you or a lucky man by sewing it up with this project.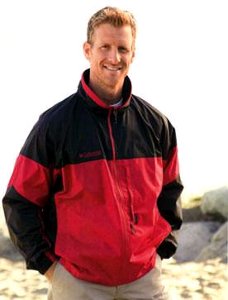 Remember, Father's Day is coming up. If you're looking for more manly designs, find them here.
What are the best sewing projects for men?