Dr. Seuss has a birthday coming up, and here at AllFreeKidsCrafts we just can't contain our excitement! After all, reading Dr. Seuss was one of the best parts of my childhood, so I just had to put together a list of my favorite Dr. Seuss crafts. And perhaps it's just the book nerd in me, but I think there are no better kids' craft ideas on Earth than ones that relate to children's books. On what glorious day can we celebrate this magnificent children's author, you ask? Mark your calendars for March 2nd and begin the party planning right now!
Ready to start your own Seussical celebration? Spruce up your rhyming skills, grab your favorite book, and get ready to enjoy all the Dr. Seuss craft ideas we love. May tons of crazy, colorful, and crafty inspiration come your way for Dr. Seuss's birthday!
Kids' Crafts Inspired by "The Lorax"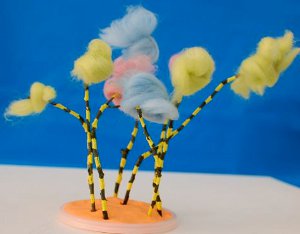 Everyone loves the Lorax. He's wise, he's comically short, and he's the perfect source of inspiration for your Dr. Seuss art project ideas. Make these Lorax craft ideas, and soon you'll be able to speak for the trees, too.
Kids' Crafts Inspired by "The Cat in the Hat"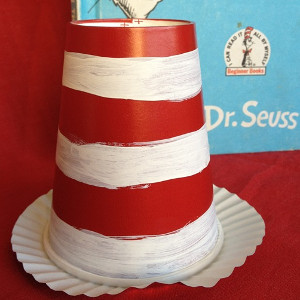 "It is fun to have fun, but you have to know how," the Cat in the Hat once said. Luckily, with the help of these Dr. Seuss crafts, you'll be an expert at having fun before you know it, just like the Cat in the Hat himself! Take on your favorite feline's likeness with these Dr. Seuss crafts for kids:
Other Dr. Seuss Activities and Crafts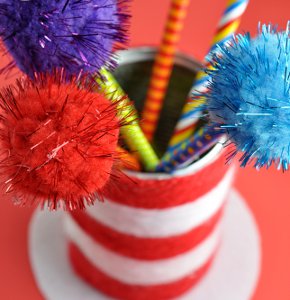 No matter if you've read one Dr. Seuss book or all of them, chances are you've been totally enchanted by these charming children's books. It's time to show the good doctor how much you love his work by making these Dr. Seuss crafts! From free printables to entertaining Dr. Seuss activities, you'll find tons of ways to celebrate Dr. Seuss's birthday.
BONUS! Dr. Seuss Desserts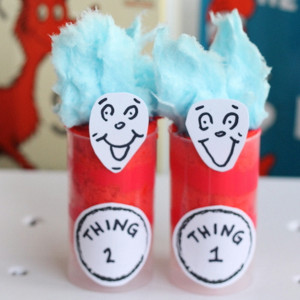 Everyone knows a birthday party isn't complete without some sort of sweet treat! Parties and sweets go hand in hand, just like Thing 1 and Thing 2. Make these homemade desserts for your own Seussical celebration:
What is your favorite Dr. Seuss book?