For those of you quilters who make it through the apocalypse predicted for this Friday, we've put together a whole list of the best quilt patterns to get working on in 2013.  These awesome free quilt patterns were our readers' favorite patterns from our Piecing It Together e-mail newsletter. You can be sure these are the best quilt patterns on FaveQuilts.com!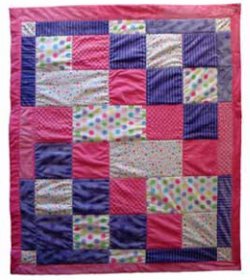 The top 100 free quilt patterns of 2012 included all kinds of different quilt patterns, but baby quilts were the most popular type of quilt. We all love baby quilts because they are quick and easy to make, and they don't cost a fortune in fabric! Plus, there's nothing more satisfying than seeing a little one snuggled up in a handmade quilt. Check out our top quilt patterns for baby for awesome projects like the Baby Steps Cuddle Quilt, the Fat Quarter Rainbow Quilt, and the Simply Squares Quilt. You won't be disappointed with these colorful and cute baby quilts!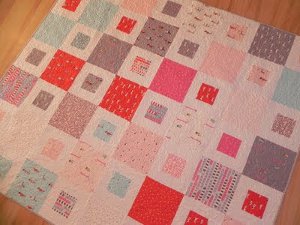 If you're looking for simple projects, you can also check out our collection of the top easy quilt patterns. This list of no-fuss projects will keep you busy quilting without the stress of challenging or confusing patterns. You'll never believe how fast you can whip up a bed quilt like the Easiest Ever Panel Quilt or the Piece O' Cake Quilt.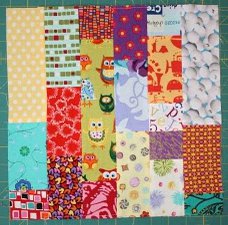 Even an easy bed quilt can be daunting though, so check out a few of our favorite quilt block patterns as well. Spice up the the blocks in your next sampler quilt with a few unique designs, or use these blocks to practice your patchwork skills and make small projects like pillows and tote bags. Whether you like the precise piecing of the Easy Corner Tree Block or the creative flexible design of the Crazy Colors Scrap Quilt Block, you'll find a quilt block that you'll have fun playing with.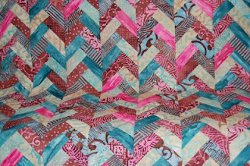 Of course, we've also picked a handful of the most popular types of quilts as well. You'll find plenty of nine patch quilt patterns and jelly roll quilt patterns in this collection of our favorite quilts. Learn how a simple grid of nine fabric squares can be used to create all kinds of different patterns, like the Daisy Star Nine Patch Quilt or the Comfort and Charm Irish Chain Quilt. Or experiment with a simple jelly roll of fabric strips to create exciting quilts like the Jelly Roll Braid Quilt and the Rail Fence Picnic Quilt.
These are just a few of our favorite types of quilt patterns that are included in our 100 Best Quilt Patterns of 2012. We also have free applique patterns, scrap quilt patterns, flower quilt patterns, and more. You won't find a better list of awesome quilt patterns. This collection will keep you creating through the new year and beyond!