Birthdays are the only holidays that takes place year round. If you're like me, you have people to shop for at least once a month. May is a particularly busy month for birthdays in my life, but did you know that the least people are born in May? NobleWorks has compiled a collection of fabulous birthday facts. Here are some highlights for you:
The most common day of the week for baby births is Tuesday. Sunday is the least common.
In America, the most common birth date is October 5.
The world's largest birthday cake was created in 1989. It weighed 128,238 pounds, 8 oz. and used 16,209 pounds of icing.
Close to 2 billion birthday cards are sent each year in the U.S. alone, accounting for nearly 58 percent of all cards sent.
That last one should make any card maker's eyes widen. Not only is two billion a HUGE number, but that's an easy majority of all cards sent. If you have yet to make a birthday card, now is the time to start. More likely than not though, you're an avid card maker and you've surely made quite a few homemade birthday cards in your time. Well now you can get some new ideas! Get inspired with our collection of 13 Homemade Birthday Cards. Whether you need invitation ideas for your next birthday party or you need to create a new handmade greeting for a loved one, these ideas will certainly inspire you as you make your next birthday greeting.
Invitation Ideas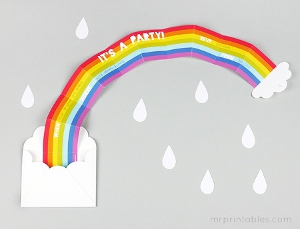 One of the most important parts of throwing birthday parties is sending out invitations. After all, if you don't invite people, no one will come! Invite loved ones to a party in a creative way with the Surprise Rainbow Invitations. These are a personal favorite. They fold into an envelope snugly and then they unfold in a surprise rainbow! SO clever and cute.
Surprise Rainbow Invitations
Ninja Scroll Invitations
iPhone Party Invitation
Card Making Tutorials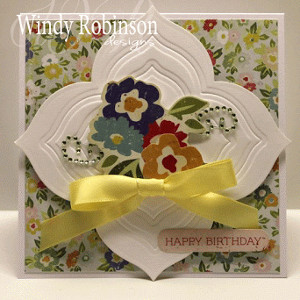 Sure, you could buy a cute birthday card at the store, but why not make something that's one of a kind? Test your card making skills by making the Embossed Birthday Card. This gorgeous card is dimensional and desirable. Add a floral embellishment to the center and beautiful ribbon bow to give it a fresh and fun look. This card is surprisingly simple to make, and it looks so beautiful when finished!
Embossed Birthday Card
Flowers and Lace Box Card
3D Butterfly Birthday Card

For more beautiful birthday cards, be sure to check out our collection of 13 Homemade Birthday Cards! Find invitation ideas and card making tutorials here, and get inspired to make new and exciting birthday cards for your loved ones every year!
Give us an estimate! How many birthday cards do you make each year?