A fundamental part of quilting is piecing together pieces of fabric; What makes the craft so unique is how you can use many of the shapes we are all familiar with to make your projects more outstanding. The editors at FaveQuilts have found that our readers want more than just blocks, so we've put together a list of ways you can change up your designs with your favorite shapes.
Triangles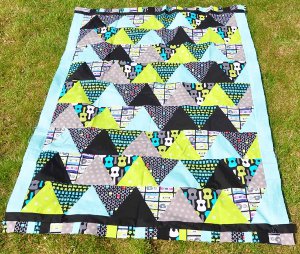 Half square triangles are often used as an easy way to piece together blocks or make more intricate quilt patterns, but they're not all you can use to make points on your quilt. Patterns like the Cool and Quick Triangle Quilt Pattern use bigger triangle designs to create consistent patterns that easily create a modern appeal. You can even make cute holiday patterns with trees or stars; it's really that easy!
Try these triangle quilt patterns:
 Squares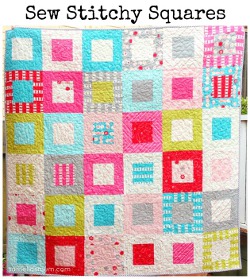 One of the first shapes many quilters learn is the square (or block). You can always rely on designs like a square in a square pattern to show off your fabric and make your favorite color schemes look even better like in the gorgeous Sew Stitchy Squares Quilt. Once you get more advanced, you can change up the size of your squares within your quilt block patterns or try different ways of piecing them together for more unique appeal.
Try these square quilt patterns:
Hexagons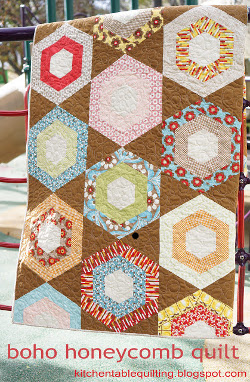 Nothing says chic like a hexagon quilt pattern. Of all of the shapes, we find this one to be the most fashionable. Not only can you learn how to make a quilt in a vintage style with English paper piecing hexies, but you can also use a hexagon design as geometric embellishment for a small quilt project. There are also quilt patterns like the Boho Honeycomb Hexagon Quilt which easily give your home decor a timeless appeal.
Try these hexagon quilt patterns:
 Stars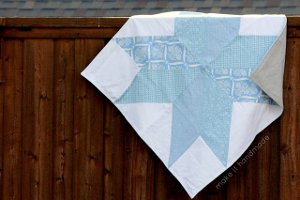 There's no denying how popular star quilts are and have been for centuries. Not only do star quilt patterns have a timeless quality, but there's also plenty of variety in their design. There are are stars with four points, five points, and even eight like the lone star in the Big Star Baby Blanket.
Try these star quilt patterns:
Love shapes? Then you're going to love the You Hexie Hexagon Ruler from June Tailor. Cutting the perfect hexagon has never been easier than it will be with this slitted ruler with nine different measurements. We're giving away three on our site; enter to win by tomorrow!
What's your favorite shape to quilt with?