You've bought the gifts, finalized the menu, and picked out your outfit for your annual Christmas party. Great job! Make sure that the next big holiday doesn't catch you off guard. Plan to ring in 2014 with some stellar New Year's party ideas.
If your resolution is to be the most popular hostess in town, all you have to do is throw the best New Year's Eve bash your friends have ever attended. It may sound like a tall order, but don't fret; at AllFreeHolidayCrafts, we've got tons of suggestions for every party detail. With our large selection of New Year's party ideas, you'll be able to make dazzling decorations, delicious food, and delightful favors without spending a ton of money. Plus, your guests will have such a splendid time that they may never want the night to end.
Style: New Year's Eve Outfit Ideas
When hosting a holiday party, a hostess must be fashionable and festive. If you don't want to break the bank to look fabulous this New Year's Eve, try some of our free DIY jewelry patterns. You can complete your look with an elegant handbag that's easy to make.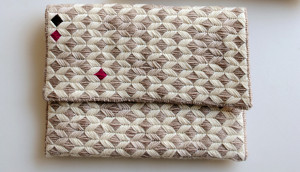 Setting: DIY Party Decor
Our budget-friendly crafts may look store-bought, but these projects are a snap to make. The best part about these DIY New Year's decorations is that you can customize them to match your color scheme and personal style. Don't forget to dress up the bathroom, too. It's the one room that your guests are sure to visit, and they'll be delighted to see that you kept it as festive as the rest of your home.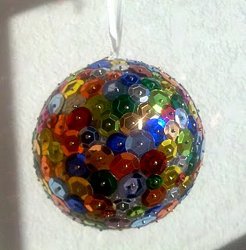 Sweets: New Year's Cookies
There's no sweeter way to celebrate the start of a new year than with a selection of cookies. Try a New Year's cookie recipe to see how you can make treats that are as adorable as they are delectable.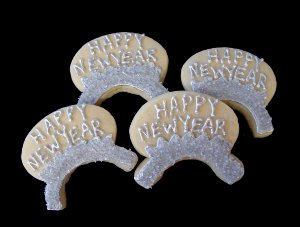 Sendoff: Easy DIY Party Favors
Your guests have watched the ball drop in Times Square, kissed their sweethearts at midnight, and sung "Auld Lang Syne." Send them home with these DIY New Year's party favors to keep their spirits up when they venture out into the cold.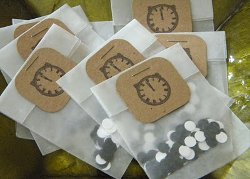 Are you making any New Year's resolutions this year?

LOVE PAPER CRAFTS? Enter to win a Quilling Made Easy Online Class! from Annie's Crafts! The deadline to enter is December 31, 2013 at 11:59:59 p.m. Eastern Time. Paper quilling is acknowledged as a fun and beautiful method of paper crafting. It is a unique technique to turn to when making holiday cards, ornaments, and even handmade decorations or jewelry. Start quilling today!