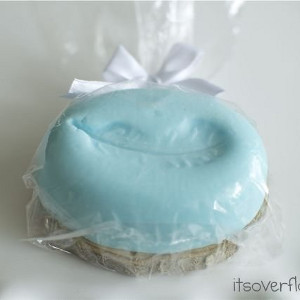 School is almost over, which means that the kids will be home for much longer periods of time. This can get stressful, unless you think of a brilliant idea (or AllFreeKidsCrafts does)…
Relax with the kids at home by designating it spa day. I know that it's rare to see "relax" and "kids" in the same sentence, but it's there, and it's real. While it might be hard to get away and have a true spa day, involve the kids, and it'll be just as fun and relaxing. Plus, if you teach them to enjoy the art of relaxation in the process, you're that much better off.
The mini Madonnas will get a kick out of applying face masks, making their own body scrubs, and softening up their lips with homemade products. Don't be afraid to involve the boys (young and old); they'll enjoy a day of crafting and relaxing just as much!
…And if you have a birthday coming up, slip this list of relaxing crafts to your kids and kindly suggest that they would make a nice present.
Homemade Beauty Secrets

There's no reason to spend thousands of dollars on spa treatments when you can spice up your natural beauty at home. Kids will have a blast mixing ingredients together to create a completely different product. Homemade beauty secrets are hard to come by, but when you find a solid list, like this, you won't let it go. You'll hear plenty of requests for a repeat after the first spa day has come to a close.
Homemade Sugar Scrubs
Nothing is more relaxing than applying a scrub made from sweet-smelling sugar. Kids will absolutely adore these fun scrubs, and this is one time where you don't have to worry about using too much sugar. Instead of its usual hyperactive effect, these homemade sugar scrubs will have a calming effect on you and your spamates.
Relax at Home
When your home is filled with screaming children, it's hard to ever imagine that that very same space can be relaxing. Those doubts will be dispelled with the first stir of calming ingredients. Your house will smell like heaven, and your children will be acting like little angels, proving that your home can be a safe haven of relaxation.
What is your go-to method for relaxing the kids?