AllFreeSewing asked our fans what the easiest costumes to make for Halloween were and got some incredible answers! We laughed, gasped, and reminisced over your feedback to us. By the end of the post we realized that when it comes to quick Halloween costume ideas, you guys don't mess around. In response to your awesome input, we compiled a list of 29 Halloween Costume Ideas to make at the last minute. While we really can't choose a favorite from this list of easy Halloween costumes, we did pull some stand-out answers for you to breeze through. Take a look and see if you've ever been guilty of these quick, but effective, approaches to All Hallow's Eve. Enjoy this taste of Halloween costume ideas from our wonderful sewing community below, plus 5 new Halloween projects on AllFreeSewing!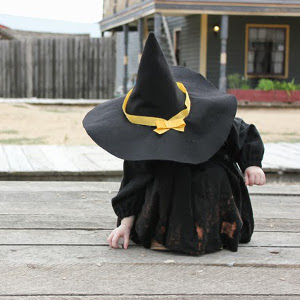 From our 29 Halloween Costume Ideas:
Ghost = Sheet with a couple of holes, LOL.
Adam & Eve!!
Toilet…long skinny box for the tank…smaller square for the bowl glued on the front…cut round hole in bowl box for the candy.
Gangrene – it's a group costume. Participants wear green hefty bags and green socks. Muwahahaha!
My son rolled himself in a white blanket & added a sign tied around his neck that said, "Please don't squeeze the Charmin."
My niece went as a smarty pants once. She pinned smarty candies all over her pants!
Find the full list of 29 Halloween Costume Ideas right here!
Looking for More Homemade Halloween Costumes?
Check out the 5 latest additions to AllFreeSewing for Halloween! These are great ideas if you've got little ones around the house in need of easy, quick fixes.
What are you being for Halloween?