When it comes to sci-fi TV, films, and books, there is a definite and loyal fan base. Movies like Lord of the Rings and Star Wars have attracted such passionate fans that there are entire conventions devoted to reenacting, reliving, and reimagining favorite scenes and characters. For those super fans who affectionately label themselves as a Trekkies, Jedi's, dragon slayers, wizards, or vampires, we bring you this epic collection of 36 geek-tastic crafts that are sure to satisfy your inner nerd!
From old favorites, like Star Wars and old school computer gadgets, to new obsessions, like Doctor Who and Downton Abbey, this collection of 36 Geeky Crafts for Nerds is all you need to take a well-deserved trip back to your childhood (or to satisfy your need to have Harry Potter marathons every October).  And, as an extra bonus, we're giving you the opportunity to win a collection of even MORE awesome nerdy crafts!  Scroll on down for all the info!
36 Geeky Crafts for Nerds
Harry Potter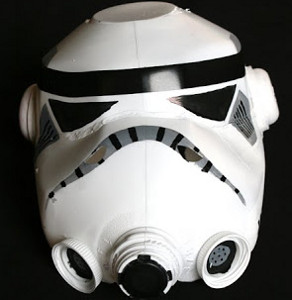 Star Wars
Techie Nerds
Downton Abbey
Looking for more geek crafts? Check out our Pinterest Board full of nerdy craft projects!