Do you love the pattern chevron? We do! We're chevron crazy over at FaveQuilts, and you're sure to see why. These patterns are simply stunning, and they're also simple to make! Follow any of these easy quilt patterns to create a beautiful new chevron quilt. Make small projects like accessories and baby blankets, or create gorgeous full-size bed quilts. You're sure to fall in love with chevron once you see these incredible patterns!
Baby Quilt Tutorials
 Make a baby quilt with a modern edge! These baby quilt tutorials are totally adorable projects. Use various shades of pink and blue for these cute quilts. These projects are small, so you'll finish them quickly. These quilts make amazing gifts for new parents. They're sure to stay in the family for generations!
Striped Chevron Baby Quilt Tutorial
Super cute! This baby quilt pattern takes a step outside the traditional pink or blue and instead features a variety of bright sorbet colors.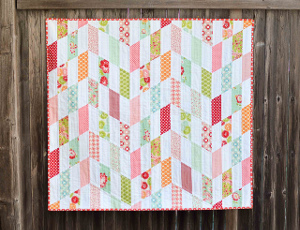 Chevron Cut Chenille Baby Quilt
Cozy and cute, this baby quilt is easy to make and would look great in any nursery.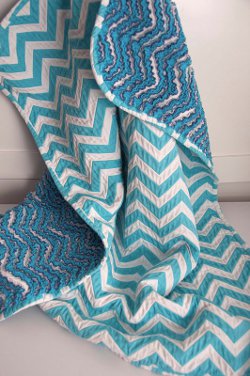 Pick three colors for your fabric and stagger your chevron zig-zag stripes with this quilt pattern.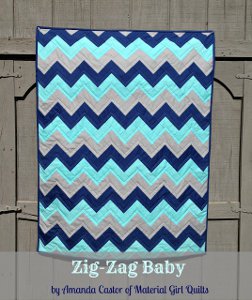 Quilted Home Dec and Accessories
 From placemats to tote bags to book covers and more, these quilted home decor and accessories are great starting projects! Incorporate chevron into your favorite new accessory. Quilting projects are fabulous for around the home, and these projects are easy to make and totally chic.
Add a chic chevron design to the edge of your placemat for a stunning table setting.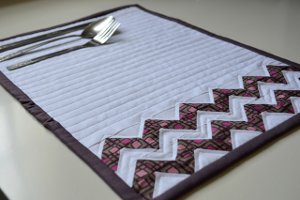 For a trip to the beach or everyday use, this quilted tote is a must.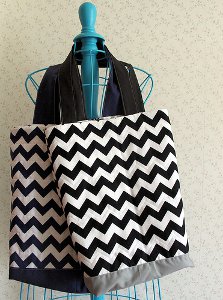 Protect your books with an adorable quilting project that you are sure to cherish.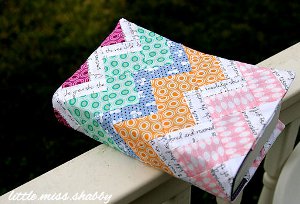 Easy Quilt Patterns
For a brand new full-size quilt project, consider making it chevron! These beautiful quilts will add interest to your home with their eye-catching patterns.
Easy Peasy Chevron Quilt Pattern
If you have a stack of fat quarters handy, this coordinating chevron quilt is a perfect project!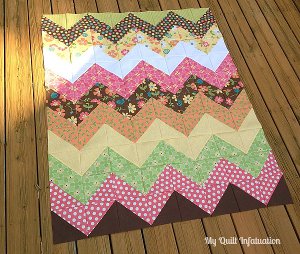 Create a quilt reminiscent of spring with this beautiful chevron pattern. Use floral fabrics!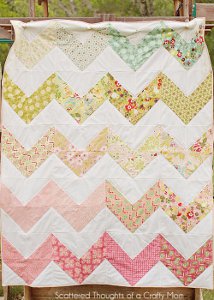 Create bold and beautiful chevron stripes with this stunning duvet cover.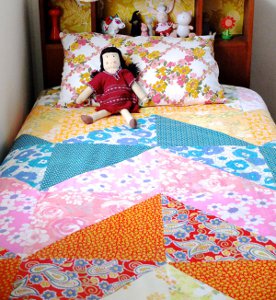 Find more fantastic Chevron ideas in our collection of 20 Easy Chevron Quilt Patterns.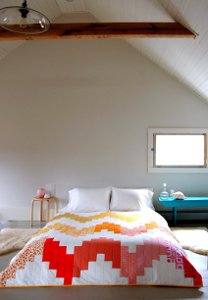 Also, find even more gorgeous chevron ideas here!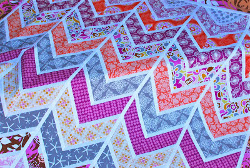 What is your favorite pattern (stripes, argyle, plaid, chevron, etc)?