Birds, butterflies and dragonflies all have something in common: they all can fly! Believe or not, these creatures of flight are some of the most popular paper crafts right now on AllFreePaperCrafts.com. These beautiful creatures can be used in a variety of paper craft projects. If you love to craft embellishments, wearables, handmade cards, or DIY home decor, you are sure to find a craft in this collection perfectly suited to your tastes.
Paper Butterflies and Dragonflies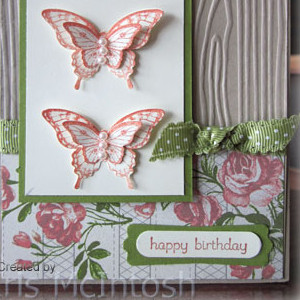 Learn how to make paper butterflies with these great butterfly crafts! You can use butterflies in crafts to express springtime sentiments. Create birthday cards for friends born in Spring, scrapbook layouts to document Easter memories, or even interior decor during the spring season. The great thing about butterflies, however, is that they aren't just used for springtime projects anymore. Add butterflies to your summer decor, autumn scrapbook layouts, and winter handmade cards. Choose seasonal colors and add these paper butterflies to any of your paper projects!
Paper Flower Petal Butterflies
Paper Feathers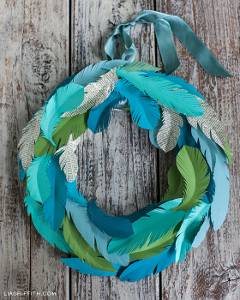 Paper feathers are absolutely gorgeous paper crafts. The great thing about feather embellishments is that paper naturally lends itself to beautiful completed feathers! Follow the simple instructions in either of these paper feather tutorials in order to create realistic and beautiful DIY feathers. Even though they're made of paper, these feathers look soft to the touch and absolutely lovely!
Paper Birds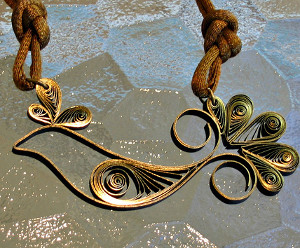 Can you believe this Quilled Bird Necklace is made of paper? Birds are lovely embellishments for any paper project, and you can create them in a variety of ways! Whether you're a paper quilling aficionado or you have an array of paper punches sitting at home, these DIY paper birds are lovely crafts to make.
OWL-Fully Cute Paper Punched Owl

BONUS! If you love these fluttering embellishments, check out our collection of DIY paper flowers. Flowers and butterflies go together like paper and glue, so be sure to check out this collection: How to Make Paper Flowers: 10 DIY Paper Flowers.
What crafty embellishment would you make out of paper?