Some paper crafters love chipboard, and some love stickers. What are your favorite craft embellishments? We at AllFreePaperCrafts love flowers, bows, and lace, so we've put together a few of our favorite crafts that feature these embellishments. Whether you need a cute idea for a handmade card or scrapbook layout, these embellies are must-see projects.
Paper Flower Crafts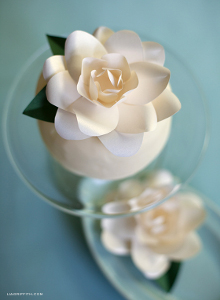 Paper flowers are endlessly popular projects, and it's no surprise why! Flowers are so much fun to make, and they can be used for literally anything. Create centerpieces, bouquets, hair accessories and more with these flower projects.
DIY Bows with Ribbon and Paper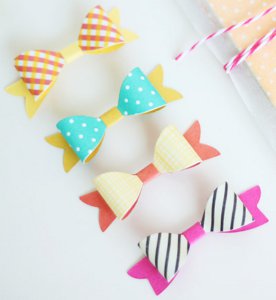 There are so many unique ways to use bows! Make them out of a variety of materials when you visit these project pages. A personal favorite is the Hello Friend Twine Bow Embellishment. Bows add a charming and girly touch to any paper craft.
Craft Lace Ideas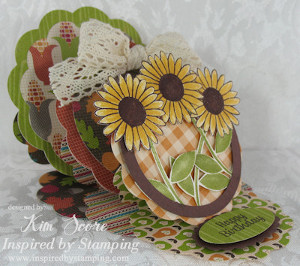 Speaking of girly, do projects get any more feminine than lace crafts? Add a swatch of lace to any paper project for a feminine flair. These tutorials will help you decide on perfect placement for your craft lace.
Enter to win the Perfect Layers Mini and The Perfect Little Cutting Mat! The Perfect Layers Mini will give you perfect photo borders every time! It is perfect for small projects like card making and photo matting. You can win these tools! Contest ends April 27, 2014.
How it works:
Which is your favorite: flowers, bows, or lace?